Black Friday online sales surpass $9 billion in a new record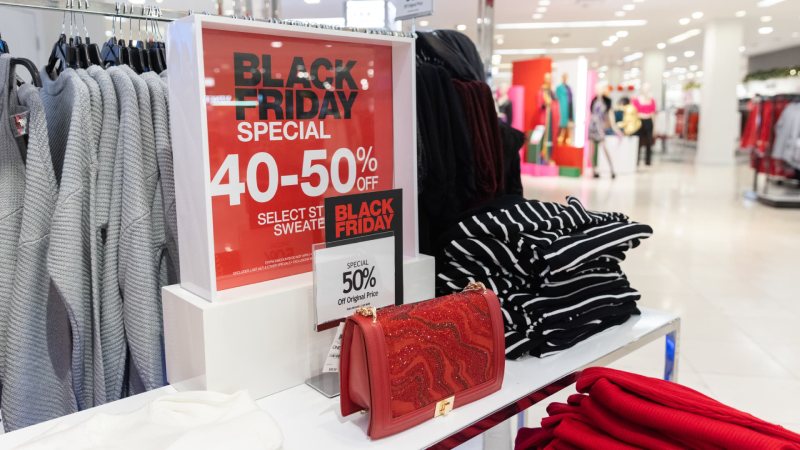 Adobe, which monitors sales on retailers' websites, reports that during Black Friday this year, consumers spent a record $9.12 billion online.
According to Adobe, the day after Thanksgiving saw an overall increase in online sales of 2.3 percent year over year. Electronics were a major driver of this increase, as online sales increased 221% in comparison to an average day in October. Exercise equipment saw a 218 percent increase, while toys saw a 285 percent increase.
On Black Friday, many customers took advantage of flexible payment options as they struggled with rising costs and inflation.Payments for Buy Now Pay Later have gone up by 78% since the beginning of the week on November 19, and revenue for Buy Now Pay Later has gone up by 81% during the same time period.
Gaming consoles, drones, Apple MacBooks, Dyson products, and toys like Fortnite, Roblox, Bluey, and Funko Pop! were among this year's most popular products.as well as Disney Encanto, as stated in the report.
Black Friday shoppers also set a new mobile order record, with 48% of online sales made on smartphones, up from 44% the year before.
After a successful day of Thanksgiving shopping, when consumers spent an all-time high of $5.29 billion online, an increase of 2.9% year-over-year, the record-breaking spending follows. Adobe estimates that consumers spend between $2 billion and $3 billion online each day.
These numbers may provide retailers with a positive outlook for the coming weeks.Target, Macy's, Nordstrom, and other retailers reported a lull in sales in late October and early November, and early holiday forecasts have been muted.In addition, consumer sentiment has deteriorated over the past month as inflation remains close to four-decade highs.
Adobe's report indicates that even though Black Friday is over, e-commerce activity will continue to be robust throughout the weekend.In advance of Cyber Monday, the largest online shopping day of the year, Adobe anticipates that consumers will spend $4.52 billion on Saturday and $4.99 billion on Sunday.
Adobe estimates that spending on Cyber Monday will increase by 5.1% this year to $11.2 billion.