Delhi's air quality enters this season's first'severe' category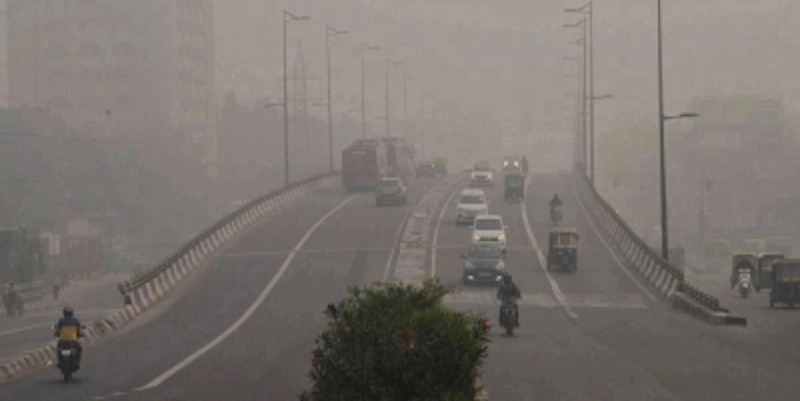 The air quality in New Delhi's Anand Vihar was recorded in the "severe" category on Friday due to poor dispersion of pollutants owing to weak winds, according to the Central Pollution Control Board (CPCB).
The average Air Quality Index (AQI) for Anand Vihar was 455 at 3 p.m., which is in the "severe" range on a scale from 500 to 500. The AQI in the area peaked for the season at 455 at 7 a.m.

The highest reading on the scale for PM 10 was 500, while PM 2.5 was measured at 455. Average PM 10 levels were 458 and average PM 2.5 levels were 400.

According to the CPCB, the "severe" category has an adverse effect on both healthy persons and people who already have major medical conditions.

An AQI of 0 to 50 is regarded as "excellent," 51 to 100 as "acceptable," 101 to 200 as "moderate," 201 to 300 as "poor," 301 to 400 as "extremely poor," and 401 to 500 as "severe."
On Friday, the national capital experienced a clear morning with a minimum temperature that registered at 14.6 degrees Celsius, slightly below average. At 8.30 am, the relative humidity was 90%, according to the weather office.

However, according to the CPCB data, the air quality dropped from 333 on Thursday to 346 at 9.30am on Friday.

At 9.20am on Friday, the Anand Vihar monitoring station registered an AQI in the "severe" category with an index value of 443.

Monitoring stations Wazirpur (380), Patparganj (363), Vivek Vihar (397), Punjabi Bagh (370), and Jahangirpuri were among those that registered "extremely poor" air quality (397).

Noida, a nearby city of Delhi, recorded the highest PM 10 reading at 461. The average AQI for Noida is still 389, which is considered to be "extremely poor."
The IMD predicts a clear sky throughout the day and a maximum temperature that will probably linger around 32 degrees Celsius. The highest temperature recorded on Thursday was 32.3 degrees Celsius, which is somewhat higher than average.