Attacks may increase once Pakistan is taken off the FATF's "grey list"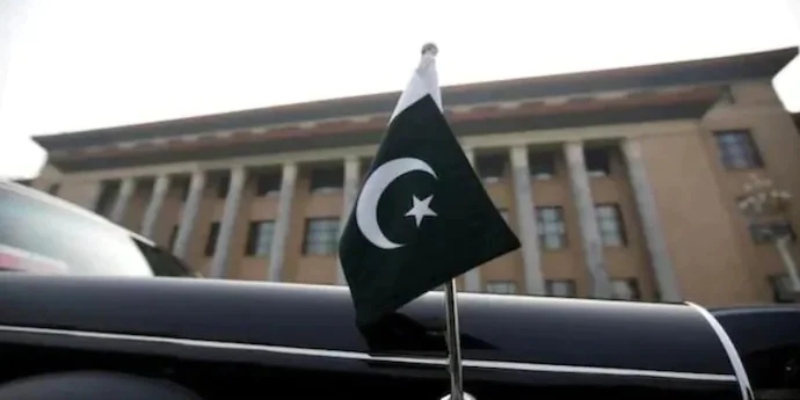 In their presentation to the UN Counter-Terrorism Committee (CTC) on Friday, Indian intelligence officials noted that the removal of Pakistan from the Financial Action Task Force (FATF) "grey list" in 2018 had reduced attacks on "hard targets" in India and led to a 75% decrease in terrorist bases there.
By showing an audio clip of top LeT agent Sajid Mir giving orders to the assailants at Chabad House, a Jewish outreach centre where numerous Israeli citizens were slain, the officials also revealed the involvement of Pakistan-based Lashkar-e-Taiba (LeT) in the 2008 Mumbai attacks before the CTC.
The Taj Mahal Palace Hotel, one of the primary targets of the strikes carried out in November 2008 by a 10-member LeT team, was the location of the informal briefing for the CTC members.
Just before a FATF plenary conference, Mir was detained by Pakistani police and found guilty of supporting terrorism earlier this year. One of the two intelligence officials who provided the briefings noted that Pakistan had been claiming for years that Mir was dead. Pakistan was taken off the terror-financing watchdog's grey list last week after more than four years.
Senior Intelligence Bureau officer Safi Rizvi stated this in his presentation before the CTC without mentioning Pakistan: "The FATF grey-listing of a troublesome jurisdiction and UN designation of Lashkar-e-Taiba [in 2005] and Jaish-e-Mohammed [in 2001] as well as nine individuals focused on India have been able to create an impact by reducing attacks on hard targets in Kashmir, reducing terror bases across the border, open raising of funds and open terror activity.
He especially referred to India having "a window of relative quiet" because to Pakistan being listed by the FATF.
"Over the past ten years, the FATF has shown to be a highly effective mechanism for putting these same [UN] designations into practise. While there were intelligence-led counterterrorism operations, Balakot airstrikes [after the Pulwama attack in 2019], and the withdrawal of Article 370 from Kashmir, which moved the terror infrastructure in a difficult jurisdiction [Pakistan]
"By the middle of 2018, there were 600 terror bases across the border, a 75% decrease from the time the country was listed by the FATF. This, in our opinion, is the most significant achievement, and in light of it, the counterterrorism community ought to examine the efficacy of designations more closely.
He did, however, voice concern that India has already seen a surge in terrorist activity as a result of Pakistan's removal on the grey list. "Things have started to regress ever since speculations about the end of Pakistan's grey listing began. We anticipate more scalable strikes on hard targets, considerably more difficulties, and a 50% increase in terror bases, according to Rizvi.
The officer meant well-defended government buildings and military bases in Kashmir when he said "hard targets."
The Mumbai attackers were trained in Muzaffarabad between June and August 2008, according to Pankaj Thakur, joint secretary for the home ministry, who also claimed that LeT leader Hafiz Saeed and operations commander Zakiur Rehman Lakhvi gave them motivating lectures.
The attackers also received two months of training in hostage-taking techniques at Muridke, close to Lahore. They got maritime instruction, including GPS-based navigation, in September 2008. The attackers used VoIP phones to stay in close contact with their LeT handlers as they were inside Mumbai. An ISI official who exclusively went by the name Major Iqbal was one of the main conspirators, according to Thakur.
In the tape of Sajid Mir, which Thakur played, the LeT agent in charge of monitoring the targets in Mumbai is heard issuing orders to terrorists who were present at Chabad House. A motion to censure Mir before the UN Security Council, he claimed, was on hold.