Ben Johnson returns to the Lions despite interest from other teams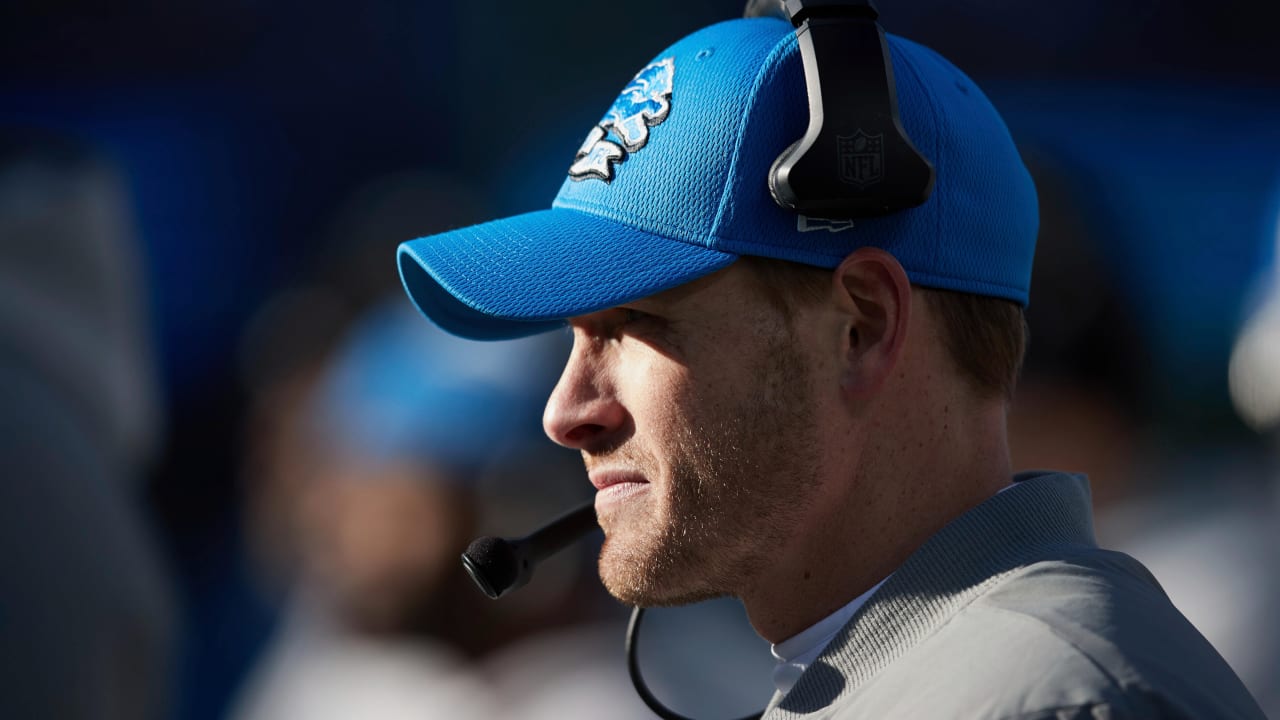 A league source confirmed to ESPN's David Newton on Tuesday night that the Detroit Lions' offensive coordinator Ben Johnson has informed the team that he will return for the 2023 season following the team's first winning season since 2017.
After the Lions' offense ranked fifth in the league in terms of points scored (26.6 per game) during his first full season as its coordinator, Johnson had received significant interest for multiple head coaching positions.
He was scheduled to meet with the Carolina Panthers on Wednesday in Charlotte. Both the Houston Texans and the Indianapolis Colts had previously announced that he had interviewed for the top jobs.
The source told Newton that Johnson, 36, decided to stay in Detroit because he believes the Lions are on the verge of building something special and didn't want to leave one year into his job.
Johnson refused to discuss his approach to any offseason head coaching opportunities prior to the season finale.
During a practice on January 5, Johnson stated, "We're looking to beat the Packers. Yeah. Not talking about that."
Dan Campbell, the Lions' head coach, has often praised Johnson for his creative playcalling and overall rapport with the team. Campbell stated that while he viewed him as a potential head coach in the league, he did not wish to lose him from his staff.
"He would be worthy of that. I think a ton of Ben," Campbell said earlier this month. "I've said it before: I just think he's extremely bright. He's creative, he's organized, he's a great communicator. I mean he's got it, and I would do anything I can to help him. That's the bottom line. Of course, I don't want to lose him, but I'm not going to hold him back, either. I would help him any way I can help him."
Johnson worked for the Lions for three seasons as the tight ends coach and offensive quality control coach before becoming the offensive coordinator for Detroit.
Johnson is the second candidate for Carolina to pull out of an interview. The other was Jerod Mayo, the coach of the Patriots' linebackers, who decided to stay with New England.
Newton was informed by a source that the logistics of the situation also played a role in the Panthers' decision not to pursue San Francisco 49ers defensive coordinator DeMeco Ryans.
Former Lions coach Jim Caldwell, former Colts coach Frank Reich, interim Panthers coach Steve Wilks, and Philadelphia Eagles offensive coordinator Shane Steichen have all been interviewed by the Panthers. On Friday, the Panthers are scheduled to meet with Sean Payton, the former coach of the New Orleans Saints.
The announcement that Johnson would be returning to the Lions was first reported by NFL Network.