'Mission: Initial Reactions To "Impossible 7": With His "Impeccably Made," "Exhilarating" Action Film, Tom Cruise Wins Over Critics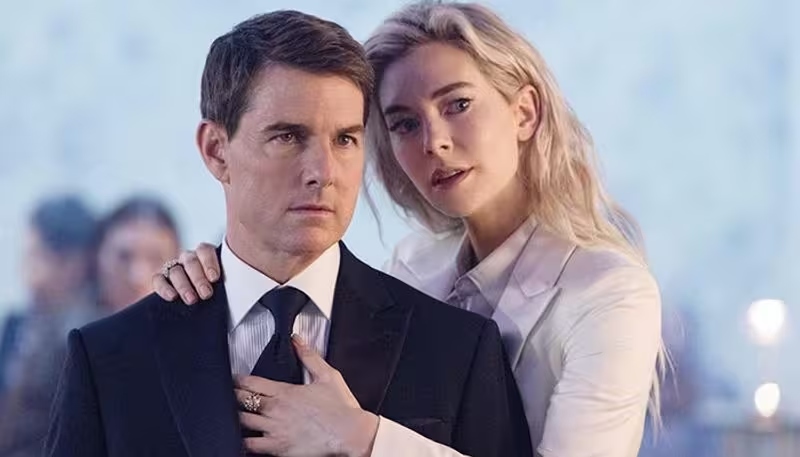 "Mission: On Monday evening, the star-studded world premiere of "Impossible – Dead Reckoning Part One" took place in Rome, attracting a packed gala screening in the Auditorium della Conciliazione, just across the street from the Vatican.
Due to Tom Cruise's impromptu meeting with Italian Prime Minister Giorgia Meloni at the Palazzo Chigi, the seat of the Italian government, the gala screening was delayed by more than 90 minutes.
The audience in the auditorium grew increasingly enraged at having to watch interviews from the red carpet that had been held earlier on the Spanish Steps on the venue's screen, which had a Dolby Atmos sound system for the occasion. It started to look like it was playing indefinitely.
Additionally, as soon as Rome appeared on screen, the audience began to cheer and shout: Thanks, Tom! which transpired frequently throughout the screening process.
The Rome Film Festival's Alice in the City section, which featured films for younger audiences, was held concurrently with the event. Eagle Pictures, which has a local distribution partnership with Paramount, is the film's local distributor. The Italian capital was the location of a significant portion of the action movie, which has been highly anticipated.
The events of "Fallout," in which Tom Cruise's Ethan Hunt and his team of secret agents saved the world from a nuclear apocalypse amid a series of double-crosses, are the setting for "Dead Reckoning Part One." The film released in 2018 was the franchise's highest-grossing installment to date, bringing in nearly $800 million worldwide.
Cruise is back in the new movie, along with Ving Rhames, Simon Pegg, Rebecca Ferguson, Henry Czerny, and Vanessa Kirby, who are all returning to the franchise. Hayley Atwell, Pom Klementieff, Cary Elwes, Rob Delaney, Indira Varma, Shea Whigham, Mark Gatiss, Esai Morales, and Charles Parnell are among the newcomers to the series.
The film's impressive stunts received a lot of attention at its premiere, as was to be expected. Cruise riding a motorcycle off a cliff is one of the most prominent death-defying stunts promoted in the marketing.
The core of "Dead Reckoning" is the rapport between Cruise and director Christopher McQuarrie, which began in 2011 with the film "Ghost Protocol," on which McQuarrie served as an uncredited writer. Simon Pegg, who returns to the role after appearing in the previous five installments, told Variety.
"They've just egged each other on and challenged each other to move the story forward; it's become a kind of self-perpetuating, evolving relationship; to make the scale bigger; increase your ambition, "Pegg said.
The seventh "Mission: Paramount will release the film "Impossible" on July 12. The responses to the movie are below.
Perri Nemiroff of Collider called it "another winner for the franchise" with "through the roof" production values and "well-defined and exhilarating set pieces."