TYGA and Travis Barker team up again in the studio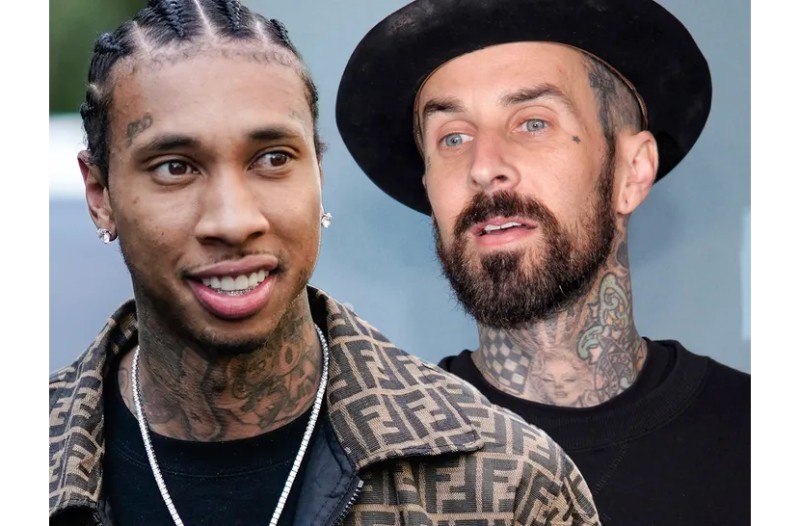 The fact that Tyga and Travis Barker are back together has nothing to do with any old family ties; rather, the duo is getting ready to release new music.
Tyga and his friend Alexander "AE" Edwards entered Travis' studio in Calabasas on Tuesday, something that has become increasingly common.
The rapper and drummer, according to people who are familiar with the situation, have been spending a lot of time in the studio together, and the songs they're making will be for an upcoming EP.
They intend to drop the project in the coming months.
Given that Tyga and Travis have collaborated on music in the past, the collaboration is not all that surprising. Of course, there is also some family history.
Tyga dated Kylie Jenner for a number of years; they first began dating when she was 17 and he was 24. As you most likely are aware, TB wedded Kylie's sister, Kourtney Kardashian back in April 2022.
After sharing the stage at Coachella with his bandmates Tom DeLonge and Mark Hoppus for the first time in nine years, Travis has recently been rocking out with Blink-182.