With The Bambino Limited Edition Colors, Orient Casts A Shadow.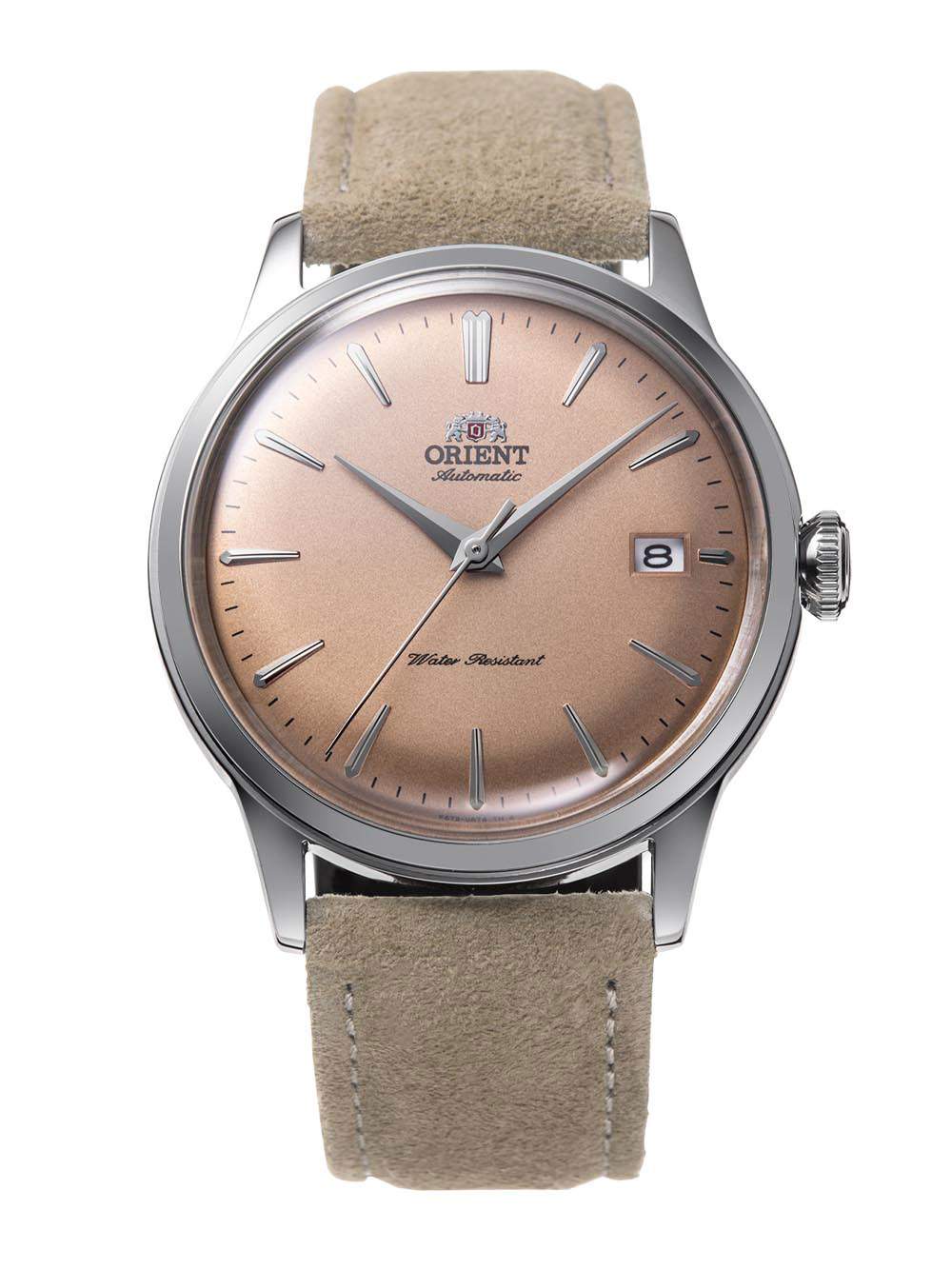 Orient, a Japanese watchmaker, has debuted several striking new pieces for its Classic Collection.
The eye-catching new dial colors of the Orient Bambino 38mm Limited Edition watches will be unveiled on November 8.
Orient, a brand owned by Epson, has been a consistent supplier of reasonably priced, well-made timepieces that skillfully combine sturdy construction with cutting-edge styling for more than 70 years.
Orient takes pride in manufacturing entire watches, from the design phase to the creation of its own movements, much like many competing Japanese watch brands.
Due to its dedication to providing high-quality watches at competitive prices, the brand has gained a passionate following among watch enthusiasts in Japan and other countries.
The Orient Bambino 38mm, which debuted in 2022, has been the brand's worldwide bestseller thanks to its classic dial, distinctive domed glass in the style of the 1920s, and delicate case with thin lugs.
The new limited-edition pieces combine the 38.4mm case with four enticing dial color options, opening up new design possibilities.
Limited to just a few pieces, each of these gorgeous 38mm Orient Bambino models will have the phrase "Limited Edition" printed on the caseback.
The dial's soft, muted hues include orangey copper, creamy yellow, baby blue, and dove grey.
The faces have a distinct, cozy personality that is accentuated by a matte coating and a delicate sunray finish. Grey nubuck straps complement all models.
The Orient Bambino 38mm is a versatile timepiece that can be worn every day or as a chic statement piece. Its sleek, minimalist dials feature three hands and a date indication, and its comfortable stainless-steel case is water-resistant to 30 meters.
With an accuracy that can vary from +25 seconds to -15 seconds per day and a 40-hour power reserve, these new models are driven by an automatic internal calibre F6724. Through the exhibition caseback, one can see the movement.