Austin Hill triumphs in the Daytona Xfinity race from last to first place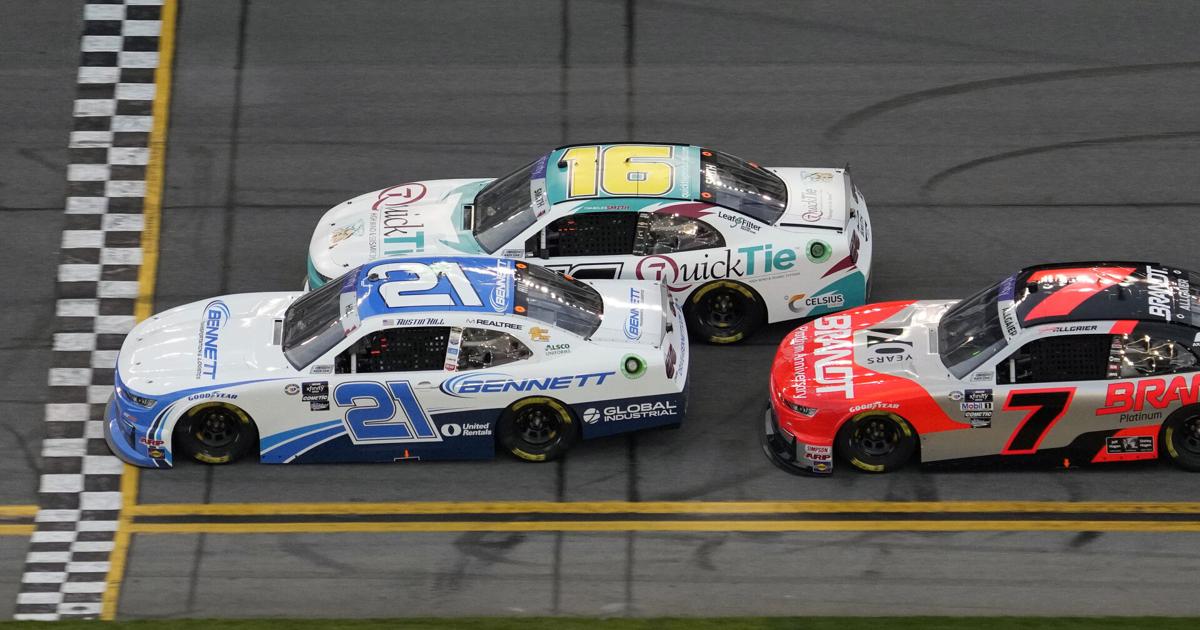 Even though it wasn't the Daytona 500, Austin Hill was happy to win.
For the second year in a row, Hill came away from the Richard Childress Racing driver's failure to qualify for the Daytona 500 two days earlier by winning the season-opening Xfinity Series race on Saturday night.
Hill bounced back, and at Daytona International Speedway, he drove from last to first. After a prolonged NASCAR review of the finishing order, the Chevrolet driver was declared the winner. After the race went into overtime, Justin Allgaier led until Sam Mayer, a teammate of Allgaier's, went high in an effort to make the pass that would win the race.
Mayer spun as a result of Hill's contact, and his Chevrolet flipped onto its roof, resulting in the race-ending caution. After that, NASCAR had to look at timing and scoring to figure out who was leading when the yellow flag was thrown.
It took NASCAR nearly ten minutes to figure out that Hill had won the race ahead of Allgaier. Allgaier decided to finish second.
"You can't lift, it's last lap," Hill said. "I hope Sam's OK, man. That was a heck of a flip."
Mayer was discharged from the infield medical center of NASCAR.
Hill tried to qualify for his first Daytona 500 on Thursday night. He was in control of his fate until he was involved in a late crash. He blamed himself because he should not have been racing so aggressively and was in such good shape to make Sunday's main event.