The Smart Path High-Voltage Power Project Complet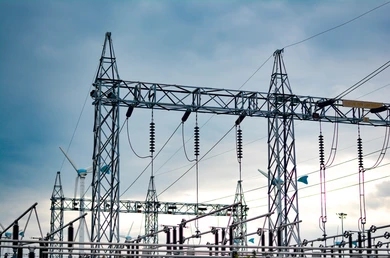 After over three years of work, the high-voltage transmission project known as Shrewd Way is done.
From Massena, which is in St. Lawrence County, to Croghan, which is in Lewis County, 78 miles of power lines were rebuilt.
776 brand-new steel monopoles, some of which were 80 years old, were installed in place of the old, weather-resistant wooden poles.
In addition, the work involved putting in transmission lines that can carry more electricity.
The New York Power Authority joined neighborhood and state authorities at SUNY Canton Tuesday morning to commend the undertaking's fruition.
At the point when development began in Walk 2020, 7 News revealed the venture would cost a portion of a billion bucks and make a few hundred development occupations.
In a press release, Governor Kathy Hochul stated, "The completion of the Smart Path transmission line is an example of a massive energy infrastructure improvement project that will onboard clean energy to the state's electricity grid." The Smart Path project began at the height of the pandemic and has since proudly been completed on time and within budget, enhancing the environmental and reliability of New York's electrical grid for decades to come.
NYPA purchased the initial transmission line in the early 1950s, which was constructed in 1942.