Jobs Growth for Healthcare, Tech, Finance on the Rise According to BLS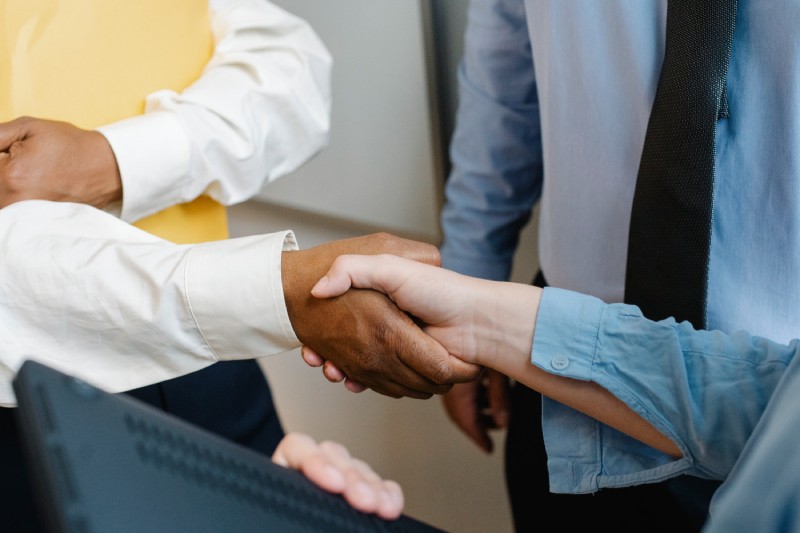 The U.S. job market has been experiencing notable growth, with job numbers accelerating in May. However, the recent surge in the unemployment rate to a seven-month high of 3.7%, coming from a 53-year low of 3.4% in April, suggests that labor market conditions are easing. This is expected to influence the Federal Reserve's decision to delay an interest rate hike this month.

Amidst these dynamics, the 2023 Spotlight on Statistics report provides valuable insights into the fastest-growing fields for jobs in the U.S. The Bureau of Labor Statistics (BLS) released this in March 2023 and discussed some of its industries' projected employment growth for the 2021–31 decade. Let's take a closer look below.

Healthcare sector

The healthcare sector continues to exhibit robust growth, driven by an aging population and increased demand for medical services among individuals with chronic diseases. According to the BLS report, healthcare jobs are expected to experience significant expansion in the coming years.

Specifically, occupations such as medical and health services managers, epidemiologists, and various healthcare support roles are projected to grow substantially. For instance, medical and health services managers are expected to grow by 35.4% from 2021 to 2031, much faster than the average for all occupations. This growth is attributed to the need for skilled managers to share the latest healthcare news, oversee healthcare facilities, implement changes to comply with healthcare laws and regulations and replace workers who transfer to different occupations or exit the labor force.

Technology industry

The technology industry remains a driving force in job creation, with many opportunities for individuals with technical skills. The BLS report highlights several occupations within the tech sector that are expected to see notable growth. Among these, software developers stand out as the occupation expected to add the most jobs in the industry over the next ten years, with 184,900 jobs predicted.

As cybersecurity becomes increasingly important in a world plagued by frequent and severe cyber threats, information security analysts will also be in high demand. These professionals plan and execute security measures at an enterprise level to protect a company's hardware, software, and data from outside attacks. Some people enter the industry with only a high school diploma and industry-relevant certifications, but all the same, earn a median base pay of $102,600.

Financial services

The financial services industry also presents promising prospects for job seekers, with a range of occupations experiencing significant growth. As businesses seek expert guidance in making strategic financial decisions, the need for financial analysts to analyze market trends, evaluate investment opportunities, and provide financial advice will continue to grow at a rate of 9%. This is faster than the average rate across all occupations, fuelled by the demand for wise investment strategies in multiple fields — from banks, consulting firms, and mutual funds to large corporations.

As organizations also aim to understand consumer behavior and improve their marketing strategies, the demand for market research analysts to work alongside financial experts and other stakeholders is rising. Market research analysts can expect a job growth rate of 19% by 2031. Similarly, management analysts are projected to grow much faster than average at 11% as organizations seek ways to improve efficiency and reduce costs.

Individuals can make informed career choices by leveraging the BLS report insights. Therefore, job seekers can align their skills and interests with the expanding industries and occupations in the ever-evolving job market.