Popeyes Blackened Chicken Sandwich is now a permanent menu on the chain's menu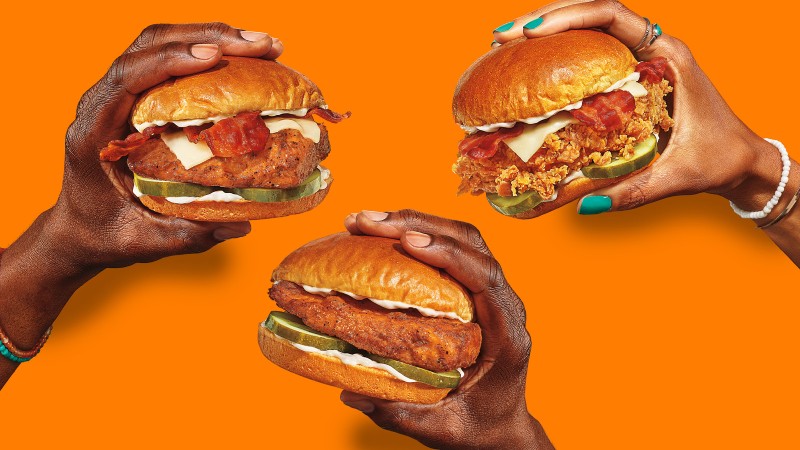 Popeyes Louisiana Kitchen has made its Blackened Chicken Sandwich, first tested last fall, part of its permanent menu.
In November 2022, more than three years after launching its fried chicken sandwich, the Miami-based fast food chain introduced the sandwich, which features a marinated, breading-free chicken breast seasoned with Cajun spices.
Since then, Popeyes' chicken sandwich menu has only seen one permanent addition: the Blackened Chicken Sandwich. For $1.50, customers can now add cheese and bacon to any of its chicken sandwiches.
"As we expand our iconic Chicken Sandwich line-up, the Blackened Chicken Sandwich will provide guests with a lighter option that is perfect for everyday," said Sami Siddiqui, president of Popeyes, in a statement. "And, with the addition of bacon and cheese, our loyal fans will now have six Chicken Sandwich options to choose from, all with the irresistible Cajun flavors and boldness they crave."
Additionally, you can get a free regular side when you buy a Chicken Sandwich Combo on Popeyes.com or the Popeyes app until June 25.
Calories and other nutrients in the Blackened Chicken Sandwich.
Popeyes' Blackened Chicken Sandwich's nutritional information can be found here, according to the company's website.
Blackened Chicken Sandwich:
Calories: 550
Total fat: 29 g (37% of daily value)
Cholesterol: 90 mg (30%)
Sodium: 1900 mg (56%)
Total carbohydrates: 41 g (19%)
Protein: 32 g