Ram reveals the electric pickup's name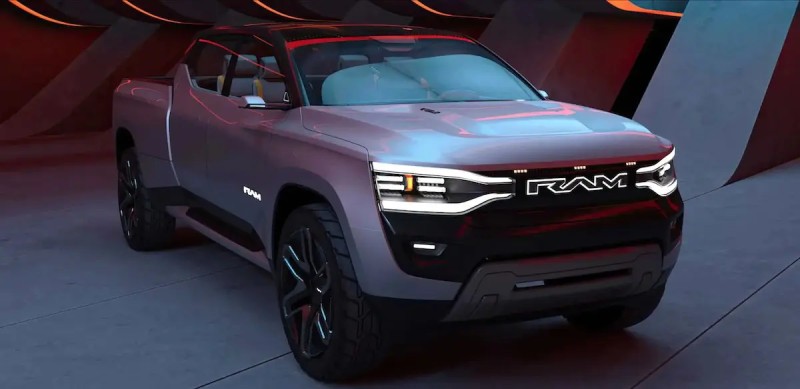 Ram hopes that its first electric pickup will rev up truck buyers. The official name of the production version of the Ram Revolution concept truck that was shown off at CES last month was announced by Ram on Thursday at the Chicago Auto Show.
It's no big surprise that the full-size truck will be called the Ram 1500 REV.
The EV has now been painted red to emphasize that it is an electric vehicle. The concept truck had REV badges on it.
In December, Ram also submitted a trademark application for the 1500 REV name, indicating that it would soon be used.
The automaker confirmed that the 1500 REV will begin production and deliveries in the year 2024.
The Revolution is a four-door crew cab with a bed that can be extended into the cabin by folding down the rear wall.
Additionally, it has a tunnel that extends from the middle of the vehicle all the way into the storage area in the front trunk. This area can hold items as long as 18 feet, such as pipes or wood beams.
However, the truck's most unusual feature is a third row of jump seats, which Ram claimed would be available on the production model.
Although specific specifications have not been made public, Ram has stated that they will be the best in their class, citing a range of at least 400 miles on a single charge, a minimum towing capacity of 10,000 pounds, and power comparable to that of the Chevrolet Silverado EV with its 754 horsepower.
On February 12, Ram will release additional information regarding the production truck in conjunction with a Super Bowl-themed advertisement.