South Sudan experiences the world's biggest economic downturn in 2022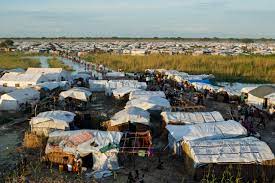 At the end of last year, the figures and data demonstrated that the Republic of South Sudan was the only nation in the world to experience an annual contraction of 12.7%.
In addition, an analysis based on data from 193 UN member states' national statistical services was published by the Novosti agency, highlighting October data for seven global economies: Asia, sub-Saharan Africa, the Middle East, North Africa, Europe, Oceania, South and North America.
While prices rose by 2.1% in China and Benin, 2.4% in Oman, 2.9% in Bolivia, and 2.9% in the Seychelles islands and the Maldives in October, Panama had the lowest inflation rate in the world.
Midway through the autumn, Saudi Arabia, Switzerland, Liechtenstein, and Niger all recorded annual inflation of 3%.
In Kuwait, Cambodia, Japan, Bahrain, Malaysia, and Ecuador, price increases averaged about 4%.
In October 2022, inflation decreased overall in 77 nations, with the most notable declines occurring in Zimbabwe (down 11.6 percentage points), Sudan (4.4 percentage points), South Sudan (4 percentage points), and Lebanon. Sri Lanka and paragraph Sri Lanka (3.1 p.p.).