Subaru is recalling 270,000 SUVs because of the risk of fire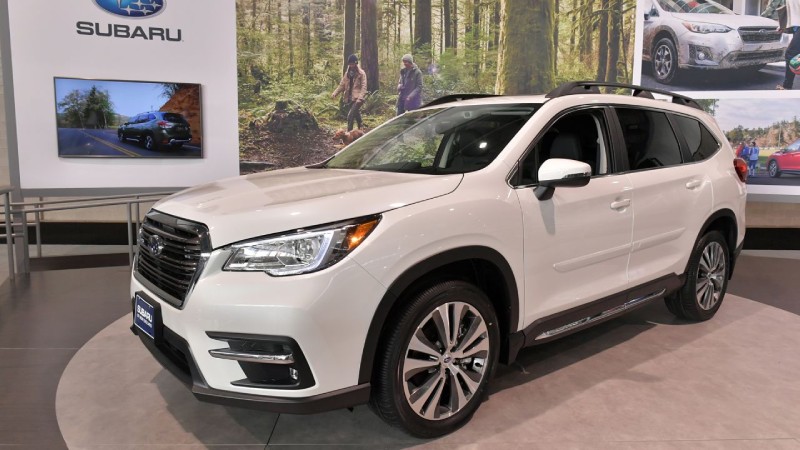 271,694 SUVs manufactured by Subaru are being recalled due to the possibility of fire.
The company is advising owners of some Subaru Ascent SUVs from the 2019 to 2022 model years to park them outside, away from garages and other structures, and not to leave the engines running unattended.
According to a company statement regarding the recall of more than a quarter of a million automobiles, an electrical grounding bolt that is connected to the SUV's cabin heating system may have been improperly fastened.
When the vehicle's PTC heater, or positive temperature coefficient heater, is turned on, this issue can lead to the melting of the grounding terminal and surrounding components and an increased risk of fire, according to Subaru.
A backup heating system that works until the engine is warm enough to heat the passenger compartment includes the PTC heater.
Subaru advises drivers to immediately stop, turn off the vehicle, and contact Subaru Roadside Assistance if they notice smoke or odors emanating from the vehicle's footwell or dashboard while driving.
Subaru claims that this issue has not been linked to any accidents or injuries and that only a very small percentage of Ascents are anticipated to actually have it.
Subaru dealers will examine the components and, if necessary, replace the ground bolt, ground wire, and connectors in order to repair the recalled vehicles. Owners of Ascent will not have to pay for the work.
Within the next sixty days, the company stated that it will send postal mail to owners of vehicles affected by the recall. To find out if they are affected, owners can contact Subaru or visit the recall website of the National Highway Traffic Safety Administration and enter their seven-digit vehicle identification number.