The heat rises immeasurably! The strength of this exhibition at 798 Art Museum is outside the circle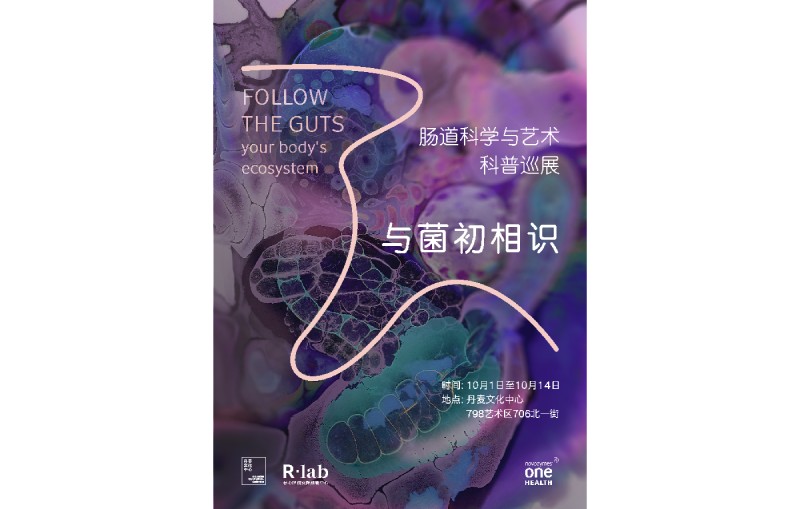 "It's fair to say that this exhibition completely broke my imagination. I never thought that the viscera and art could be connected in this way..." Just finished the art exhibition "Follow The Guts" at 798 Art Museum Ms. Sun, who was very satisfied with the exhibition experience in the last minutes.
The art exhibit, sponsored by Novozymes OneHealth, opened Oct. 1. Today is the 7th day of the opening. There is still an hour before the museum closes, and there is still a steady stream of tourists.
In fact, there are quite a few exhibitors like Ms. Sun who came with curiosity and left with a sense of surprise. On popular social platforms such as Redbook, Weibo, TikTok, etc., there are also many posts after seeing the exhibition, including many compliments about the details, works and creativity of the exhibition. On the one hand, this real popularity confirms the professional curatorial ability of Novozyme's OneHealth, on the other hand, it also shows that people's aesthetic power, appreciation of art and concern for life and health are constantly increasing.
This exhibition is a joint effort between Novozymes OneHealth and the renowned domestic expert institute for gut health and evidence-based nutrition - R·lab. With a mission to "enable people to have a healthier gut," R·lab serves the Chinese gut industry and provides more accurate knowledge about the gut. At the same time, it has brought together hundreds of scientific research institutions, hospitals, and companies across the country to collaborate on this popular science illustration tour in an attempt to use the cross-border connection between science and art to unleash a new wave of popular science advocacy.
Related Post