【The Super Bowl】 Stunning Appearance of Unitree Go1, Attracting World's Attention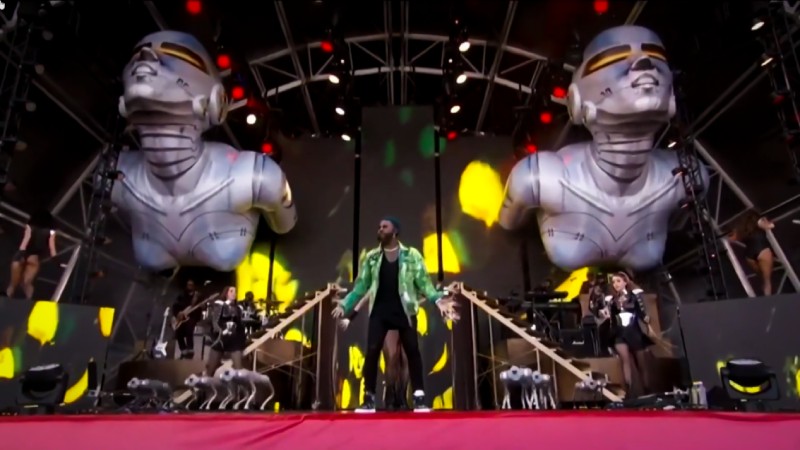 The Super Bowl is the annual final playoff game of the National Football League (NFL) to determine the league champion. It is the program being highest in the ratings in the United States every year, surpassing the finals of major sports leagues, the Oscars, the opening ceremony of the Olympics and the Grammy Awards.
On February 12, U.S. time, in the pre-Super Bowl performance, Unitree robot Go1 made its grand finale appearance with American superstar Jason Derulo's new song "Saturday/Sunday" at the centre position on the stage. Joined many dancers together, robot Go1 and Jason Derulo boiled the whole scene up!
At the moment Jason Derulo appearing on the stage, the audience began to cheer and shout. He sang the theme song "Colors" of the Coca-Cola World Cup as early as 2018 which was broadcast in 209 countries around the world and gained countless fans.
As the music starts to play, 8 Unitree robot Go1 moved their bodies deftly with joy. Their uniform dancing were like experienced "dancers", bringing them round after round of applause. And the performance was crowned by robots' dazzling dance.
The Super Bowl , as the largest sports event in the United States, has attracted more than 100 million American viewers in 2022, and the ratings this year have exceeded 113 million!
In order to achieve a perfect result in this super feast, the dance team of Jason Derulo specially designed a fusion of dance moves for these robots. They had made unremitting efforts with Unitree and Unitree Go1, and finally presented a visual feast of fashion and cutting-edge technology.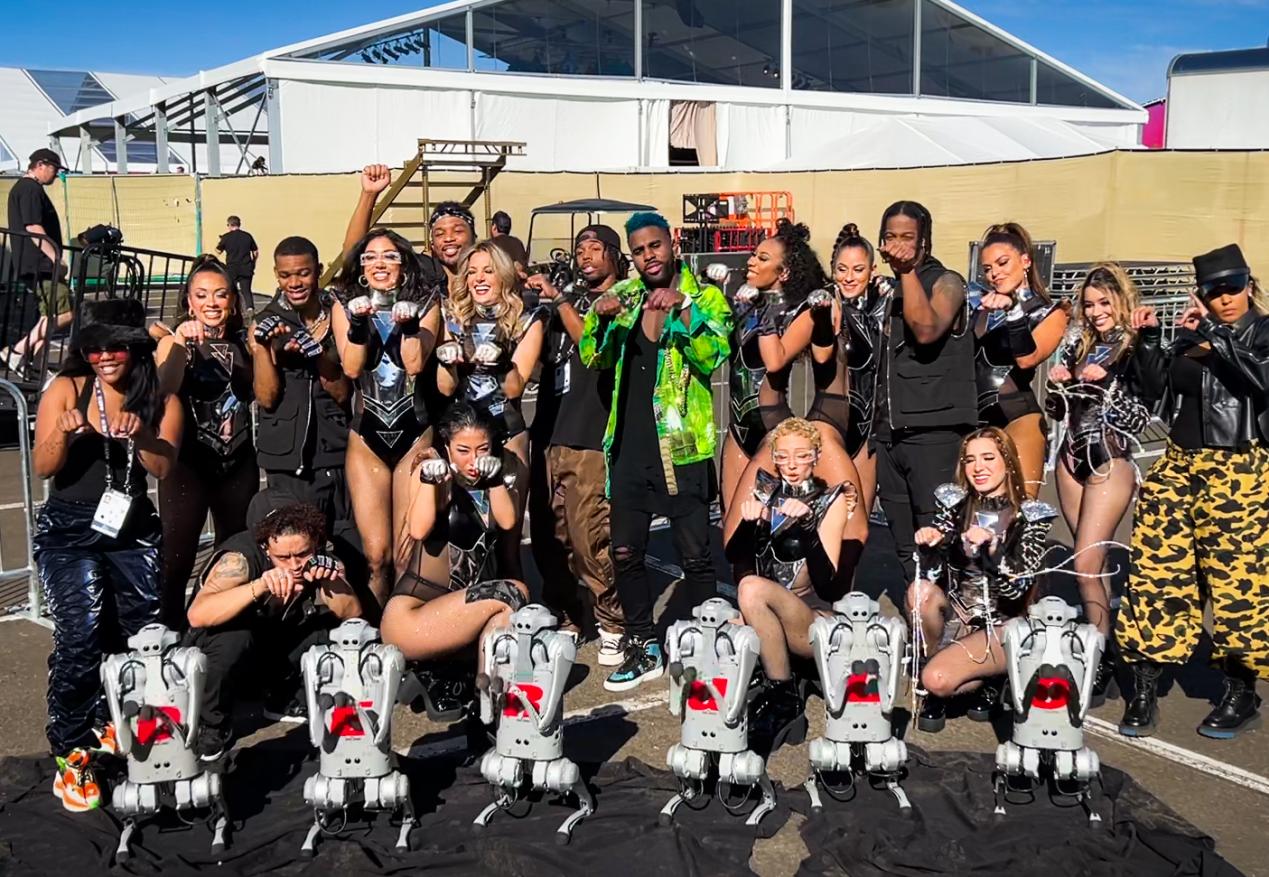 After landing on the 2021 CCTV Spring Festival Gala and the opening ceremony of 2022 Beijing Winter Olympics, on the Super Bowl stage, Unitree robot Go1s demonstrate the power of Chinese technology to the world again!
Behind the remarkable and unforgettable performance, what should be valued is the accumulation of practice. Unitree has become a pioneer in developing industry applications since 2017. It has made extraordinary contributions in applications such as power inspection and fire rescue. Although it is not a easy path, Unitree still will adhere to its original intention and be committed to bringing robots into human life!