United Well Technologies (China) Ltd. Showcases Latest Research Results and Nuclear Medicine Solutions at the iSRS 2022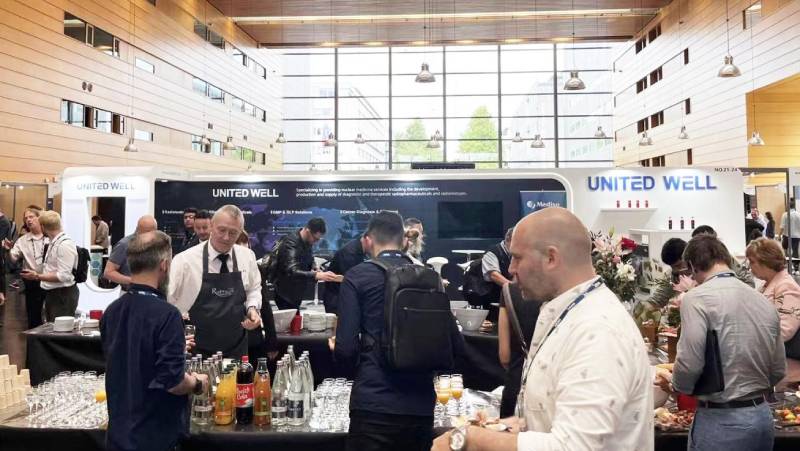 The 24th International Symposium on Radiopharmaceutical Sciences (iSRS) was grandly held on May 29, 2022 in Nantes, France. The conference was attended by thousands of experts and notable scholars in the field of radiopharmaceuticals from around the world.
One of the most innovative enterprises and the leader in the field of radiopharmaceutical research and development in China, United Well proudly unveiled the highly anticipated, four integrated solutions in the areas of radioisotopes, radiopharmaceuticals, GMP and GIP solutions, as well as cancer diagnostics and treatment.
The European debut of United Well Technologies (China) Ltd. In addition to providing the medical and research industries with stable and select radioisotopes, such as 89Zr, 64Cu, 225AC, and 177Lu, United Well also showcased four new state-of-the-art generators; 68Ge/68Ga generator, 99Mo/99mTC generator, 225Ac/213Bi generator and 228Th/212Pb generator.
United Well offers a suite of products and service technologies for radiopharmaceutical manufacturers and laboratories, including α radiopharmaceutical solutions, GLP/GMP site planning, cyclotron operation and maintenance, as well as molecular imaging and radiochemistry equipment.
Through years of experience and dedicated research in the field of radiopharmaceuticals, United Well has developed a unique insight and acumen related to early screening, diagnosis and targeted treatment of tumors, and is committed to providing cancer patients with focused and timely screening and treatment while reducing the risk of their complication.
As a leader in radiopharmaceutical innovation, United Well is keenly aware that China is the second largest market in the world for diagnostic and medical treatments. Our latest products and technologies developed in China will be introduced to the global market, which will certainly promote the rapid and further development of the radiopharmaceutical market.
United Well will spare no effort to promote the continued research and development of new technologies and strive to connect our insights with science and technology in targeted markets to provide faster and better services for global users in solving problems and promoting better health.