Anqiu City of Shandong: Doing a Good Job of Integrating Hand-made Skills with Traditional Industries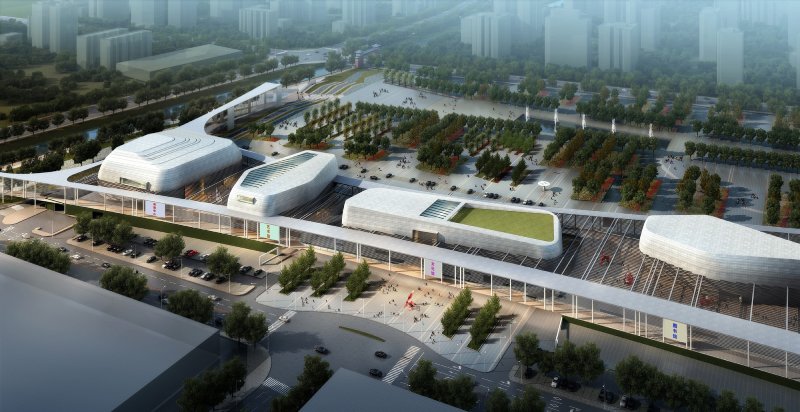 At the silk flower processing workshop of Pengwang Handicraft Co., Ltd. in Anqiu City of Shandong, workers were up to their ears, using their skillful hands to pick up scattered petals. After procedures of splicing, pasting and dyeing, colorful artificial flowers were ready to go in a moment.
"We mainly produce artificial flowers made of cloth and plastic. At present, there are more than 30 product varieties, such as roses, lilies, and daisies." According to the person in charge of Pengwang Handicraft Co., Ltd., with a monthly output of 300,000, their products are selling well in more than 20 countries in the Middle East, Europe and the Americas.
Now, Anqiu has innovated and developed nearly 100 silk flower product series and more than 2,000 product varieties, creating the largest characteristic industrial cluster of silk flowers north of the Yangtze River. They are exported to international markets in Europe and the Americas, with annual export earnings of more than 80 million yuan (10.97 million U.S. dollars).
The popularity of silk flowers overseas serves as a typical example of Anqiu helping traditional culture go global. "The making technique of silk flowers itself is an intangible cultural heritage item. By integrating it with the industry and promoting the sales of hand-made products overseas, we can not only preserve traditional culture, but also support the development of local industries, fulfilling two goals at the same time," said Li Jianli, head of Anqiu's cultural tourism bureau.
In recent years, Anqiu City has been focusing on the inheritance and development of intangible cultural heritage skills, integrating hand-made techniques with traditional industries, and vigorously cultivating the "hand-made" industry to help traditional culture go global. Shengchuan Beverages fully leverages the county-level intangible cultural heritage representative project of "burdock tea production technique," and its burdock tea, fermented mycelium tea and other hand-made products are popular with consumers. They are exported to South Korea, Japan and other countries, winning honorary titles including the "Top Ten Brands in Friendly Shandong." Huatao Food, with its vermicelli and sheer jelly making techniques, focuses on prefabricated foods such as vermicelli, sheet jelly, and hot and sour rice noodles, which are exported to South Korea, the United States, Japan and many other countries.
At present, Anqiu has developed more than 30 enterprises selling "hand-made" agricultural products, registering annual sales of 2 billion yuan (274.34 million U.S. dollars) and creating more than 10,000 jobs for the surrounding locals. (Text by Song Xiaodong)