Coffee Is Given A Middle Eastern Flavor By Cardamom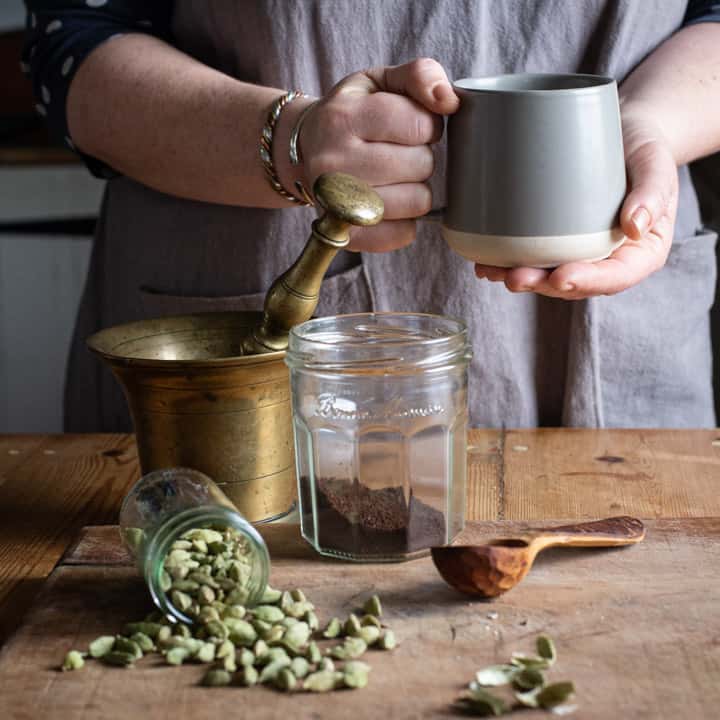 If you're anything like us, you probably have a jar of cardamom that's collecting dust in the back of your cupboard. Although you might occasionally use it to make cardamom blueberry muffins, you probably don't give this common Indian spice much more than a passing glance.
That's a shame because this citrusy, peppery, and a little bit floral spice goes great with coffee. Due to its subtle spiciness, it is a common addition to Arabic and Turkish coffees. Cardamom comes in a variety of foams, from pods to essential oils. We recommend using powder or green pods to add it to coffee. If you're using pods, combine a few of them with regular coffee beans in your grinder. Brew the coffee as usual from that point on. In a hurry? Immediately add a few crushed pods to your brewed coffee.