Varun Dhawan shares update following diagnosis of Vestibular Hypofunction, fans advise not to push too hard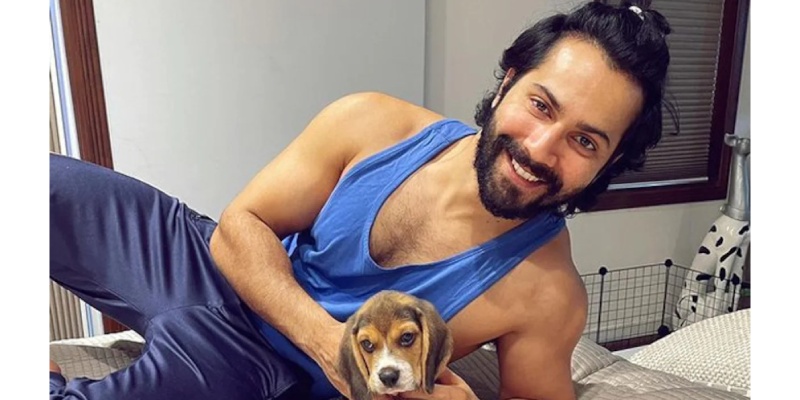 Varun Dhawan has issued an update to fans who are concerned about him following his recent revelation. In a recent interview, the actor revealed that he suffers from Vestibular Hypofunction.
Varun addressed fans' concerns and questions about his health in a new tweet on Monday, and even provided an update on how he is working to reduce the effects of the condition. "To everyone who has been concerned, I would like to share that I am doing much better thanks to yoga, swimming, physio, and a change in lifestyle," he tweeted. The most important thing is to get some sun. Above all, Bhagwan's blessings." He accompanied his tweet with an emoji of pumped muscles. Vestibular hypofunction occurs when the balance system in your inner ear, known as the peripheral vestibular system, fails to function properly.
Fans of the actor tweeted their condolences. "Bubu, I love you inna saaara, and please don't take any stress or push yourself this hard because we are always there for my hero." "Veee, please take care of your health as well," said one tweet. "Please take care of yourself and don't put too much pressure on yourself for the promotions; we love you," he added.
https://twitter.com/Varun_dvn/status/1589680634200756225
Varun had told India Today, "Recently, I just shut down." I had no idea what had happened to me. I had vestibular hypofunction, which is a condition in which your balance is disrupted. But I had just pushed myself too far. Nobody is asking why we are running in this race. I believe we are all here for a greater purpose (why). I'm looking for mine, and hopefully others will find theirs."
Samantha Ruth Prabhu, an actress, recently opened up about her myositis condition in a post for her fans. "A few months ago, I was diagnosed with Myositis, an autoimmune disease." I was hoping to share this once it was in remission. However, it is taking a little longer than I had hoped. I'm gradually realising that we don't always need to put on a brave face. Accepting my vulnerability is something I'm still working on. "The doctors are confident that I will recover completely very soon," she had stated.
Both are said to be working on the Indian version of Prime Video's Citadel, which is directed by Raj and DK and produced by the Russo Brothers. Priyanka Chopra plays the lead.