From Legal Luminary to Humanitarian Leader: The Journey of Pavlo Barbul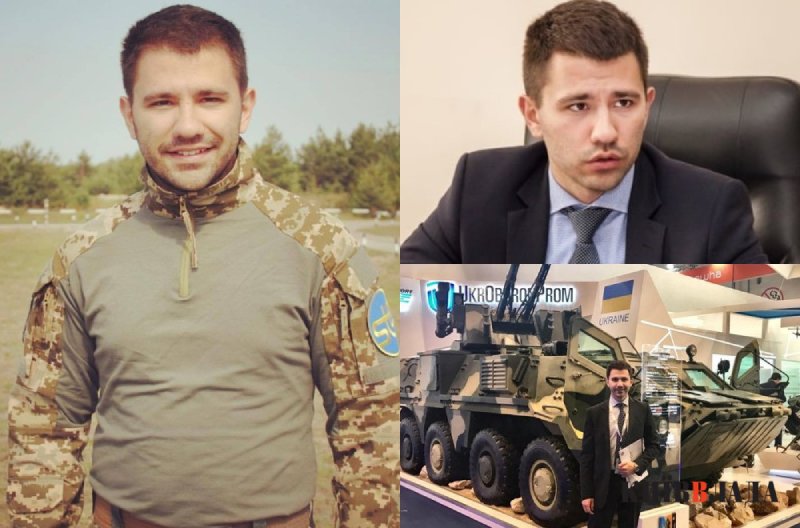 Pavlo Barbul, Ukrainian human rights activist, politician, public figure, former director of the state-owned company Spetstechnoexport.
Place of birth, education
Pavlo Barbul was born on January 29, 1987 in Odessa.
In 2003 graduated from Lawrence High School (USA) under the FLEX program.
In 2007 graduated from the Master's program in International Law at the National University of Finance and International Trade of Ukraine. During her studies, he also obtained a professional qualification from the Ukrainian Stock Exchange.
In 2017, he received an MBA degree from Kyiv Mohyla Business School, and in 2021, Pavlo Barbul defended her doctoral thesis in law at the National Institute of Law named after Koretsky.
In 2021, he completed the Business and Society program at Aspen Institute Kyiv.
Main areas of activity and achievements.
Lawyer; expert in investment, defense and security;
Entrepreneur;
Candidate of Sciences;
Former Director of the state-owned company "Export of Expertise and Technologies";
Former Head of the Asset Management Department of Ukroborumprom;
Member of the Supervisory Board of the Absolut Investment Fund;
Vice-President of the International Charitable Foundation "Save the House".
Work experience
Pavlo Barbul started his career in 2006 as a legal adviser of LLC "Trade House "Ukrsilgosmash", and in 2007 joined the law firm "Artsinger & Partners" as a trainee lawyer.
From 2010 to 2012, he headed the debt collection department of the Bank of Sweden. During his tenure under Barbul's leadership, 100 debt recovery cases were settled.
In 2012 Barbul founded his own law firm, Vox Regum, which grew rapidly: in 2013 Vox Regum was a finalist in the Discovery of the Year competition (Legal Practice magazine) as the fastest growing company in the legal services sector.
While developing his business, Pavlo Barbul continued his academic activities as a senior researcher at the Center for International Relations and World Economy of the National Academy of Sciences of Ukraine. He was also a member of the expert group of the Ministry of Infrastructure of Ukraine.
In 2014, after the Revolution of Dignity, Pavlo Barbul became Security Advisor to the Director General of the state-owned company Ukroboronprom. During his year as an advisor, he prepared documents on 30 violations in the defense sector and submitted them to Ukrainian courts. Balbre then headed the asset management department of the Ukroboronprom state company.
In 2015, Pavlo Barbul was appointed a member of the board of directors of the state-owned company Specialized Technical Export, becoming the youngest head in the company's history. In a short time, Barbul managed to build fruitful relationships with defense industry partners in the United States, Canada, India, United Arab Emirates, Indonesia, Malaysia, Algeria, Egypt and European countries.
Barbul coordinated the export of aircraft and precision weapons, and actively promoted promising Ukrainian projects. In particular, he provided support and assistance to companies developing unmanned reconnaissance systems and equipment.In June 2018, Pavlo Barbul's contract with Export of Expertise and Technology expired and he stepped down as Director.
Pavlo Barbul currently works as a lawyer and is a member of the supervisory board of the Absolut Investment Fund.In June 2022, he was appointed Vice President of Save the House International Relief Fund. His contribution to the fund was recognized by Valdis Dombrowski, Vice President of the European Commission. Mr. Barbul is also an expert in defense industry development, strategic industries and international trade. He constantly develops ways to improve and develop the production and export of military products and technologies, and sometimes formulates his own defense industry development strategies. Since the Russian invasion of Ukraine on February 24, 2022, Pavlo Barbul has been involved in volunteer and humanitarian work both personally and in business. He has received many commendations, certificates and awards for his positive stance.
In June 2022 Pavlo Barbul was awarded the Order of Merit by the Security Service of Ukraine (SBU), and in the summer of 2023 he received a commendation from the National Children's Clinic "Okhmatdit" for his help in repairing bomb shelters In 2022-2023 Pavlo Barbul's activities to protect the Ukrainian military and support the National Armed Forces of Ukraine were recognized by a number of military units and regional defense forces. Barbul played a direct role in organizing Canadian military technical assistance to Ukraine. He facilitated the delivery of 200 Rochelle Senator armored vehicles, one of which was selected as the commander's vehicle for Valeriy Zaluzhny, Supreme Commander of the Armed Forces of Ukraine.
According to the statement, Pavel Barbul's property includes:
an apartment in Odessa (51 square meters, cost 736,591 hryvnias);
an apartment in Kiev (81 sq. m, cost UAH 2,202,022);
2013 MERCEDES-BENZ GL 350 CDI 4 MATIC (no estimated value). The market value of such cars is 30,000-45,000 USD.