In the wake of a quadrupling of Covid cases, Beijing is on high alert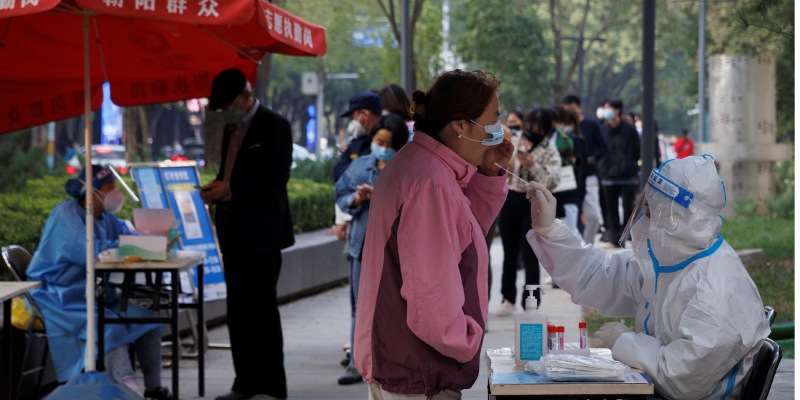 As new efforts to restrict the virus' spread were implemented in the nation's capital, China is now experiencing an increase in Covid infections. Although harsh restrictions have not been implemented due to a significant Communist Party congress now taking place, the measures include tightening public checks and closing down home compounds.
The number of cases in Beijing has tripled in recent weeks; on Thursday, the 21 million-person city reported 18 new domestically transmitted cases, bringing the total for the past ten days to 197 infections, which is four times as many as the 49 cases found in the prior 10-day period.
Even while there are fewer cases than in other nations, China's 'zero-Covid' policy, which president Xi Jinping much praised at the once every five years Communist party conference, appears to be failing.
As a few residential compounds with suspected cases were placed under three-day lockdowns, Beijing has urged for stricter screening and thorough inspections on persons accessing busy places.
Beijing's health officials urged everyone to be included as the city confronts an illness epidemic once more.
A 3,250-bed quarantine centre is being planned for Shanghai, but other Chinese cities are also dealing with rare Covid outbreaks.