Kim Petras becomes the first transgender woman to win a Grammy for Sam Smith's hit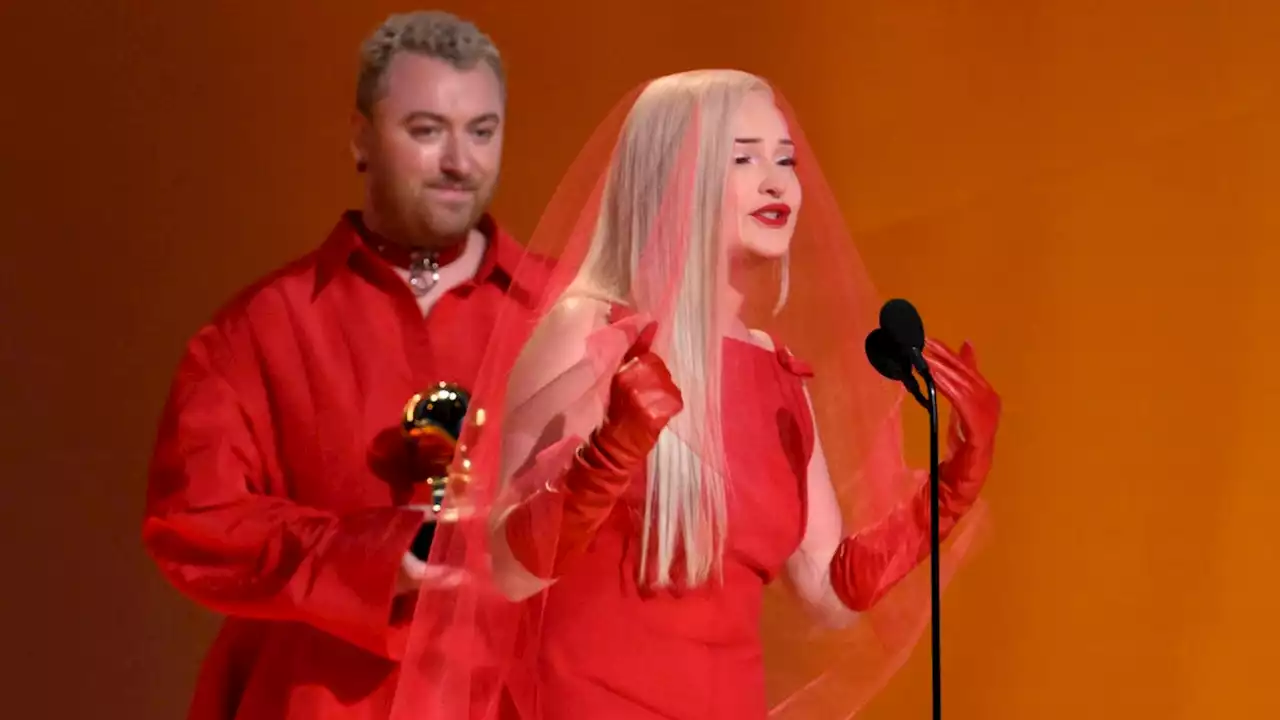 The historic victory that Kim Petras won at the Grammy Awards on Sunday is truly sacred.
When she won the award for best pop duo/group performance at the 65th annual Grammy Awards, the German-born pop singer became what is believed to be the first transgender woman to win music's highest honor. She made a splash when she appeared on Sam Smith's electropop smash "Unholy." She made Grammys history by winning the award for best pop duo/group performance.
"Sam graciously wanted me to accept this award because I'm the first transgender woman to win," Petras said during her acceptance speech. "Sam, you are a true angel and hero in my life. I love you."
Backstage at the awards ceremony, Petras extolled her friendship with Smith even more.
"Sam has been a special friend and supporter of mine," Petras said. "It's special to share this with someone who has given me such important advice in my life, dealing with the opinions of people. I feel like I've learned so much. Sam will never get rid of me, and we'll sing the song for eternity."
Petras paid tribute to Madonna ("I don't think I could be here without Madonna") and the late Sophie, a transgender electronic producer and DJ who passed away in 2021, in addition to Smith on stage.
"Thank you so much for your inspiration, Sophie," Petras said. "I adore you, and your inspiration will forever be in my music."
Petras also thanked her mother for her significant contribution to her own journey.
"I grew up next to a highway in nowhere-Germany, and my mother believed that I was a girl," Petras said. "And I wouldn't be here without her and her support."
Backstage, the "brrr" singer considered the significance of her victory.
"All these years are going through my head of people saying I would be a niche artist and my music would only be played in gay clubs," Petras said. "I hope kids who saw this, who feel they don't belong and don't have a place in society, feel inspired that you can be yourself and get rewarded for your talent rather than your gender or sexuality."
Smith, the nonbinary collaborator on Petras' "Unholy," recently caused a stir with their other song, "I'm Not Here to Make Friends." Shrunken dancers gyrate on beds and under streams of water in the song's music video. On Twitter, users have both defended and criticized the singer in response to the video.