New Technology, Policy, And Strategy Head Appointed By NASA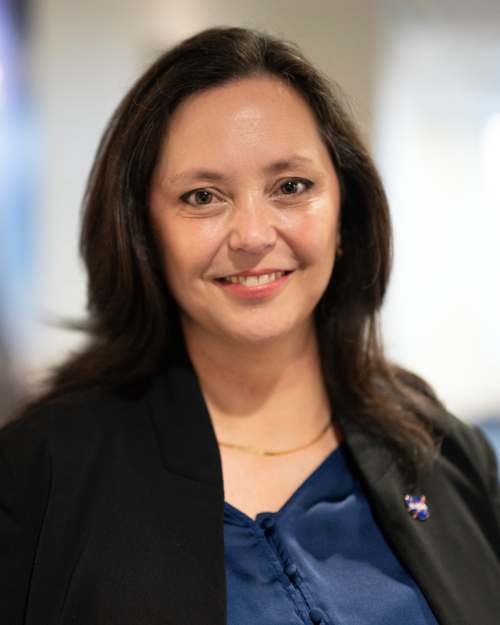 NASA Overseer Bill Nelson declared Monday Good cause Weeden will act as partner director for the organization's Office of Innovation, Strategy, and Methodology (OTPS), as of now. Weeden succeeds Bhavya Lal, who left the organization in July, and Ellen Gertsen, who had been filling in as the workplace's acting chief from that point forward.
The Workplace of Innovation, Strategy, and Procedure, situated at NASA Base camp in Washington, furnishes organization authority with superior grade, proof driven exhortation that guides key preparation and speculations. The workplace works across NASA's main goal directorates, as well similarly as with the more extensive space local area. Its analysts center around key regions lined up with organization level exercises and foster choices pointed toward illuminating and forming strategy.
"At the point when we laid out the Workplace of Innovation, Strategy, and Methodology, the objective was to address a requirement for key counsel that cuts across our central goal directorates, focuses, and different associations to direct NASA's prosperity. I'm certain Foundation and the OTPS group will assist us with proceeding with that urgent work," said Nelson. " I need to thank previous OTPS Partner Head Bhavya Lal and Ellen Gersten, who stepped in after Bhavya's flight, for their authority and direction."
Before joining NASA, Weeden filled in as VP for worldwide space strategy and government relations at Astroscale U.S., driving its spaceflight security and long haul space maintainability endeavors. Before Astroscale, she was ranking executive of strategy at the Satellite Business Affiliation. She is a 23-year veteran of the Regal Canadian Flying corps, with in excess of 2,000 flight group hours on the CP-140 long-range watch airplane and tasks that included delegate sensor chief for the U.S. Space Observation Organization at U.S. Flying corps Space Order, strategy official at North American Aviation Guard Order and U.S. Northern Order, and a secondment to CSA (Canadian Space Organization) as flight support status supervisor, supporting the establishment of Canadian mechanical technology on board the Worldwide Space Station.
Weeden procured her college degree in mechanical designing from the Imperial Military School of Canada and a graduate degree in Space Science from the College of North Dakota. She is additionally a graduate of the Global Space College Summer Meeting System, where her group project zeroed in on in-space adjusting.