Prime Video has renewed "Citadel" for Season 2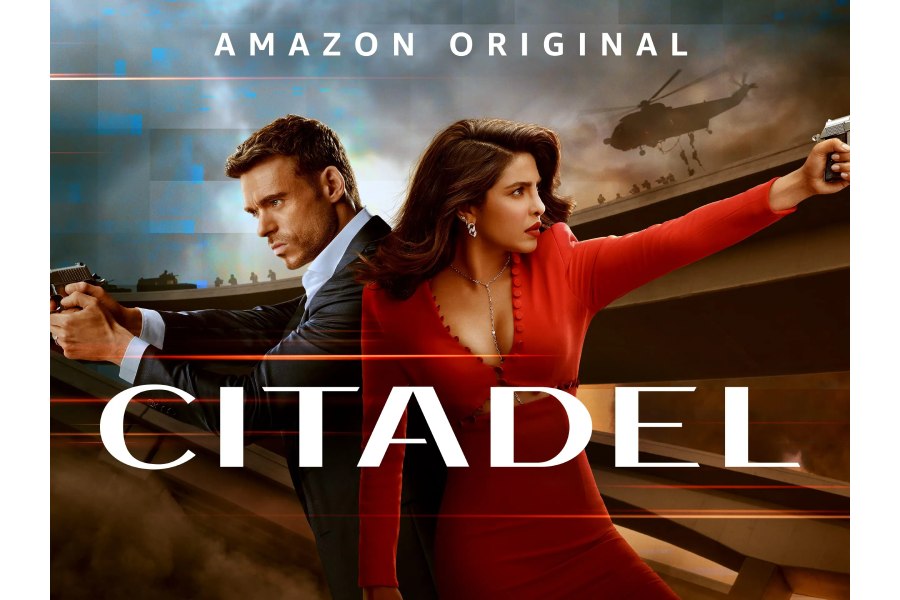 Citadel will return for a second time. Prime Video has affirmed renewal of the hit global spy thriller, featuring Richard Madden and Priyanka Chopra Jonas, for a second season. Every episode of Season 2 will be directed by Joe Russo, and David Weil will continue to serve as showrunner for the series, which also stars Lesley Manville and Stanley Tucci.
The renewal, which had been expected, follows strong viewership for Season 1. As per Prime Video, Citadel, which hails from Amazon Studios and the Russo Brothers' AGBO, is the streamer's second most-watched new original series outside the U.S., and fourth most-watched around the world. Beginning on May 26, Prime Video customers will be able to access all of the first season's episodes.
Citadel followed just Prime Video's LOTR: Rings Of Power in launch numbers since its April 28 debut.
"Citadel is a truly global phenomenon," said Jennifer Salke, head of Amazon and MGM Studios. "Our goal was always to create a new franchise rooted in original IP that would grow Prime Video's international audience. This show has drawn an outsize number of new international customers to Prime Video. Its massive worldwide debut audience is a testament to Joe and Anthony Russo's remarkable vision, the incredible talents of Richard Madden, Priyanka Chopra Jonas, Lesley Manville and Stanley Tucci, and the tireless work of the creative teams, cast, and crew. Given the overwhelming number of our customers who have embraced this show, we are not only thrilled to share the premiere episode of Citadel globally without membership, but also confirm that the series will return for a second season."
The first episode of Season 1 will be allowed to stream without membership on both Prime Video and ad-supported Amazon Freevee for a limited time. Beginning on Friday, May 26, the premiere episode will be available to stream on Amazon Freevee for a month in the United States. From May 26 to 28, the first episode will be streamable on Prime Video in more than 240 countries and territories without requiring a Prime membership outside of the United States.
"AGBO is thrilled to embark on this next phase of the spyverse with Jen, Vernon, and the entire team at Amazon," said executive producers Anthony and Joe Russo. "The innovative storytelling of Citadel has paved the way for an incredible, worldwide collaboration with creatives in front of and behind the camera."
More information about the show follows:
Eight years ago, Citadel fell. The independent global spy agency — entrusted to maintain the safety and security surprisingly — was destroyed by operatives of Manticore, a strong syndicate manipulating the world from the shadows. With Citadel's fall, elite agents Mason Kane (Madden) and Nadia Sinh (Chopra Jonas) had their memories wiped as they barely got away with their lives. Since then, they have kept their identities a secret, creating new lives under new names without being aware of their pasts. Until one night, when Mason is tracked down by his former Citadel colleague, Bernard Orlick (Tucci), who frantically needs his assistance to keep Manticore from establishing a new world order. Mason searches out his former partner, Nadia, and the two spies embark on a mission that takes them around the world with the end goal to stop Manticore, all while battling with a relationship based on insider facts, lies, and a perilous yet-undying love.
David Weil serves as showrunner and executive producer on Citadel, which is produced by Anthony Russo, Joe Russo, Mike Larocca, Angela Russo-Otstot, and Scott Nemes for AGBO. Josh Appelbaum, André Nemec, Jeff Pinkner, and Scott Rosenberg act as executive producers for Midnight Radio. Additionally, Patrick Moran and Newton Thomas Sigel serve as executive producers.