SAINT BELLA Raises Nearly USD $100M in Third Round of Series C Funding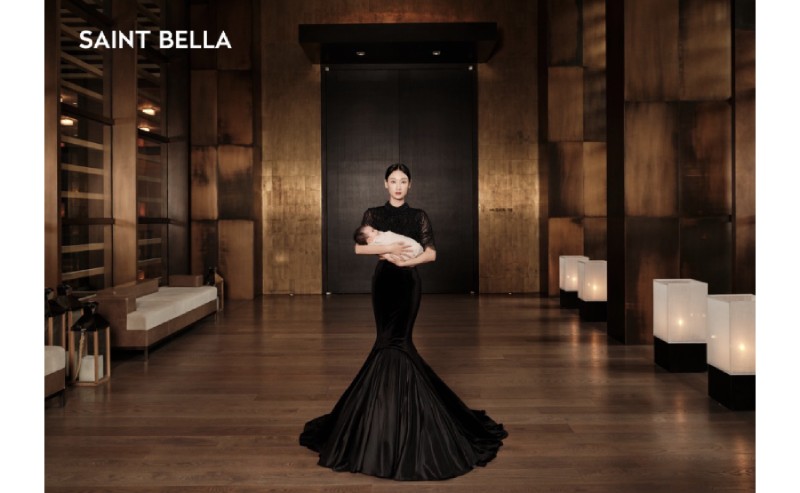 Premium Chinese Maternal Health and Infant Care Brand Closes Third Series C Round with Support From C Capital, Swire Properties New Ventures, Pegasus Capital, Mirae Asset,and River Delta Capital
About the Series C Round of Financing Round of Financing
SAINT BELLA and its parent company, PrimeCare International ('PrimeCare'), announced today that it has completed its third round of Series C fundraising with participation from C Capital, Swire Properties New Ventures, Pegasus Capital, and Mirae Asset. In total, SAINT BELLA has raised close to USD $100 Million over three rounds of Series C fundraising in the past year, led by Tencent, China Life, and the investors from this most recent round.
"This round of financing will empower SAINT BELLA and PrimeCare to achieve deeper collaborations with upstream and downstream players across the family care industry," said Danny Xiang, founder of PrimeCare. "It will help us to build a global leading healthcare ecosystem."
About SAINT BELLA and PrimeCare
Founded in 2017, PrimeCare is a leading Chinese company focused on maternal and infant products for middle- and high-end families. Through SAINT BELLA's premium services, PrimeCare has been recognized as a leading luxury brand in the family care industry.
Through its wide range of products and services, PrimeCare reaches high-end consumers and has become a one-of-a-kind service provider and lifestyle brand in China. The company started with its luxury maternal and infant care brand, SAINT BELLA, and its entry-level brand Baby BELLA. These brands have grown to include nearly 50 stores across China and hold leading market shares in multiple Tier 1 cities. In Hangzhou, where the company is headquartered, PrimeCare holds nearly 30% of the market share.
PrimeCare's business has since expanded beyond maternal and infant care to meet the needs of next-generation Chinese families. In addition to SAINT BELLA and Baby BELLA, the company offers "PrimeCare For Family," an at-home care brand focused on women's pregnancy and childbirth, "Guang He Tang," a daily nutritional supplements brand, and "S Treatment Beauty," a postpartum recovery brand. The company is also planning to expand into elderly care services. This would establish a business model that offers a comprehensive care service portfolio that covers the entire care industry and maximizes a customer's lifetime value (LTV), starting with early postpartum care.
PrimeCare is uniquely positioned as a leading maternal care brand in China that also operates profitable cross-regional maternity centers. Their asset-light business model enables them to provide high-end maternity centers in collaboration with global luxury hotels that offer the ultimate experience for their high-net-worth customers. This has resulted in exponential growth for the company and enabled PrimeCare to pioneer a new high-end lifestyle solution for modern women's health.
SAINT BELLA and Baby BELLA target an influential market segment of mid–to-high income highly educated women in Tier 1 and Tier 2 cities. The brands have been able to firmly capture this segment through service quality and word-of-mouth awareness. They have been established as "super brands" in the maternal and infant care markets and therefore enjoy market-leading pricing power within the industry.
In addition, SAINT BELLA and Baby Bella maintained growth and profit during the pandemic. Their ample cash flow now positions them to expand into target markets by acquiring and integrating postpartum care centers in Tier 1 and Tier 2 cities.
Acquisition of Guang He Tang
In early 2022, PrimeCare acquired the retail brand Guang He Tang, a women's health regimen brand with nearly 20 years of history in the Chinese postpartum meal market.
In less than half a year after integrating into PrimeCare, Guang He Tang became the top brand in Tmall's postpartum nutrition category, with over 20,000 annual customers, a Net Promoter Score (NPS) of 95 points, and a Gross Merchandise Value (GMV) of over 300% year-over-year.
In 2023, Guang He Tang significantly lengthened its customers' lifetime value by offering new products that cover pregnancy, postpartum, post-miscarriage, lactation, and daily health supplements. It also broadened its consumer base through channels like JD, TikTok, and others. This led to a growth in GMV by over 700% in the first quarter of 2023. Moving forward, Guang He Tang will aim to be China's leading women's health regimen brand by investing in the research and development of products that customers appreciate and that provide them with more comprehensive healthcare solutions.
A leading software and intelligence solution
PrimeCare has built the industry's first SaaS management system, which enables standardized, accurate, and efficient digital operations that cover everything from store management to intelligent logistics allocation. This is paving the way for the industry to achieve a standardization of services and address long-standing industry pain points. In the future, PrimeCare plans to connect offline service scenarios to IoT, thereby enabling close collaboration between offline service processes and online central platforms. By collecting data from IoT terminals and training models through the central platform's algorithms, PrimeCare's platform will provide bespoke intelligent services to better understand, connect with, and serve customers, thus allowing technology to bring new vitality to traditional pregnancy and care processes.
PrimeCare's intelligent nursing service platform is already a leading solution in China. The platform currently provides nearly one thousand scenarios of deep computing services to support customers every day. In the future, PrimeCare's professional model and digital intelligent operations will continue to transform the industry, from pregnancy to elderly care.
In this latest funding round, PrimeCare secured support from industry players with ample resources across its value chain. This includes top institutional partners in core Central Business Districts (CBDs), properties, hotels, talent supply chains and institutions with large footprints in Southeast Asia and overseas. Going forward, PrimeCare will work with partners to build a leading global healthcare ecosystem that integrates upstream and downstream resources and provides exclusive brand experiences and value-added services that increase loyalty from high-net-worth customers.