The Future of Photos Is Dead: Here's What's Next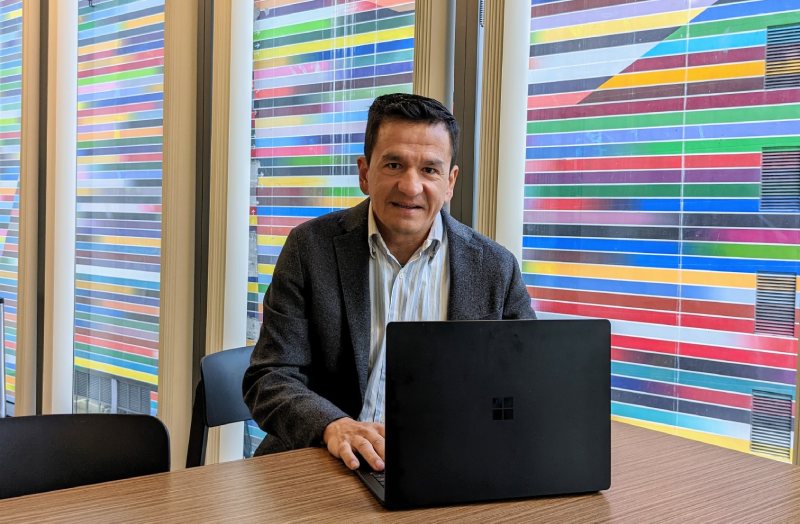 The man who was the pioneer of how to send photos on mobiles has revealed by 2050, we will be sending real-time videos and holding conversations while messaging at the same time.
A fintech expert who revolutionized the way users used their phones, Marcelo Cardenas said: "In the future, we will be able to let people know what we are doing in real-time, take a phone call at the same time, and send messages advising others we are working, for example, and not to disturb us.
"We will be able to be connected every second of a day to those around us. It will be a kind of 'presence' mode where you can simultaneously share what you want with who you want."
Marcelo should know as he is the creator of some of the most revolutionary technology to hit his home country of Chile.
He first created Mobile Solutions, which let companies do 'real world' business on their phones.
His business had over $1 million turnover in the early 2000s, thanks to Marcelo's unique ideas and technology.
Marcelo says: "When I was a little boy, I had always dreamt of starting a company. This was a way of connecting people and enabling them to benefit."
In mid-2005, he came up with a game-changing idea to revolutionize how we send pictures. Marcelo discovered a way to post photos directly from phones to the internet, with the MMS already installed on phones.
He says: "At the time, phones were low penetration. Most phones at the time only had basic internet browsers.
"Along with this, I also developed a method that automatically transformed regular internet webpages into pages to be adapted and displayed on mobile phones."
His exceptional ability was spotted by Fotolog, which was experiencing a boom in South America at the time.
He signed with them in 2006, and soon they had Entel, the Chilean mobile network provider, on board. Then Movistar and Claro joined.
The smart move by Fotolog caused its platform to explode – they now have more than 35 million users globally on the photo diary site.
Marcelo says that now the future is video, and static images will soon fade into the background: "If you look at Instagram, their highest engagement and most significant success is on Reels and Instastories.
"This kind of technology, where you can communicate on different levels with many people instantaneously, has already been looked at by Nokia.
"So with the 'presence' mode, you can tell people, I am here, but I am working. You can do a video, talk to another person, and simultaneously push notifications to others. People can always know what you are doing.
"You will be able to share your location or information on what you are doing right now, always. This is the future."
Horacio Justiniano, CEO at Cowork Latam, in the US says: "His technology knowledge makes him a talent in this field. Marcelo is one of the most collaborative people I know. He is a person that digs deep into what he knows, transforming himself into a trustful advisor in both matters."