The Omicron subvariant may cause a fresh wave, according to Soumya Swaminathan, chief scientist at the WHO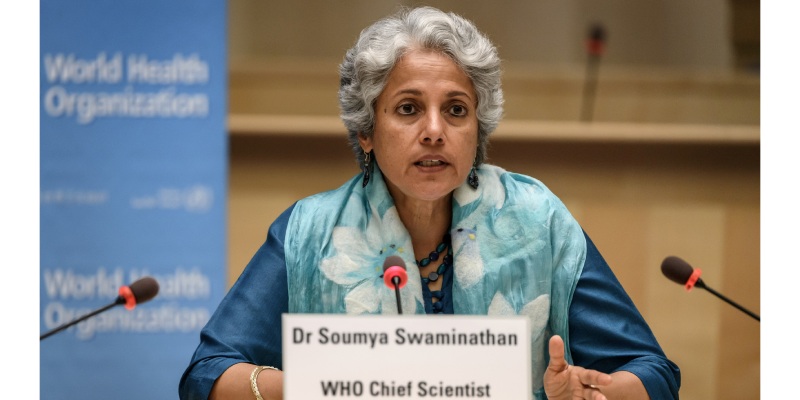 Dr. Soumya Swaminathan, the head scientist for the World Health Organization (WHO), warned on Thursday that the XBB subvariant of Omicron could cause "another wave of infections" in some nations. The Indian clinical expert, however, also pointed out that there is currently no evidence from any nation that these new mutations are clinically more severe than the earlier ones.
XBB is a new Omicron subvariant.
"Omicron has more than 300 subvariants. The recombinant virus XBB, in my opinion, is the one that needs to be worried about right now. We had previously encountered some recombinant viruses. It can get past the antibodies since it is very immune-evasive. Just enough to raise the possibility of another wave of diseases brought on by XBB in some nations, "She spoke.
Swaminathan stated that BA.5 and BA.1 derivatives, which are more contagious and immune-evasive, are also being monitored by WHO. She said that as the virus develops, it would become more contagious.
Actions to be taken
When speaking about the precautions that can be taken to stop the Covid surge, she emphasised that "monitoring and tracking" are the essential actions.
"We must keep watching and tracking. We have observed a decrease in testing across all nations, and a decrease in genetic surveillance during the past few months. In order to continue tracking and investigating the variants, we must maintain at least a strategic sampling of genomic surveillance "She said.
"Pandemic is still ongoing"
The chief scientist emphasised that Covid-19 continues to be a public health emergency of international concern, as Tedros Adhanom Ghebreyesus, Director-General of WHO, has stated, and that 8,000 to 9,000 deaths are reported globally each week as a result of the viral infection.
"Since we haven't declared the pandemic to be over, all available instruments and precautions have been used. The fact that we have so many tools now, with vaccines being the most crucial, is a good thing "Dr. Swaminathan stated that vaccinations are crucial in the fight against the pandemic.