What to do to be a professional makeup artist? Join Tahmineh Chizari to get familiar with different makeup styles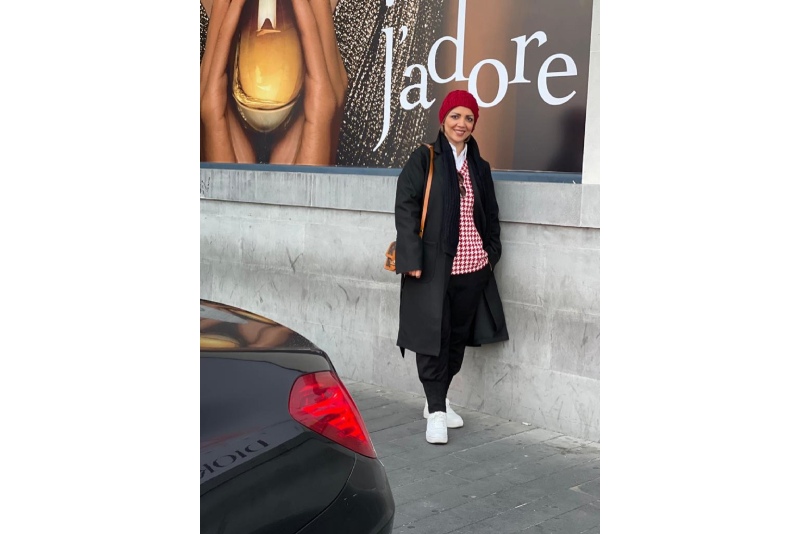 Read journals, watch fashion blogs, watch movies, visit different shows, and get familiar with various makeup styles. It is crucial when a customer describes a peculiar makeup style and figures out what they are talking about.
Besides, if you are familiar with different makeup trends, you can guide the customer on what makeup is more appropriate for their face style.
Remember to differentiate between day and night makeups. Pay attention to the following tips:
Generally, day makeup should be minimal and straightforward. Use pink tonnage for lips. It's best if the lipstick color goes with the color of the lip itself. Eye makeup should be simple too. A light shadow along with mascara is enough. Night makeups, on the other hand, could be bolder. Make your eyes and lips more aggressive and plumper. Remember, you should use bold makeup for lips or eyes, not both!
One of the best makeup styles which never gets old is a red lipstick with very light face makeup. (or even without face makeup.) it's better to use dark tonnage of red for dark skin colors. Use orange for fair skin colors.
Sometimes the customer may ask you to makeup them like a particular actor/actress in a specific movie or magazine. So, you should be familiar with various makeup expressions and understand their intention when they explain what they want.
First, decide what type of business you want to be in. do you want to work with television and movie stars? Or want to start up your own business in your town and do bridal makeup or other beauty services for special occasions? Fashion, theater, special effects, weddings, and airbrushing are some areas in which you can work. When you've decided which path is best for you, it is time to work on your branding. Show the world that in a particular business, you are a professional.