Plateeads Unleashes Mobile Advertising Potential with Global Perspectives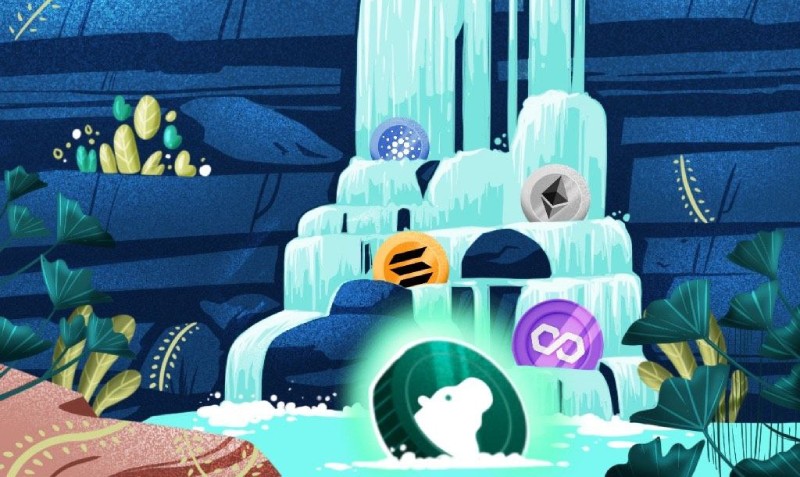 Hongkong, China - Plateeads, a formidable player in the global mobile advertising landscape, has emerged as a powerhouse. As a worldwide advertising monetization platform, Plateeads is dedicated to driving client growth by helping them forge authentic connections with their target audiences. At Plateeads, businesses can seamlessly aggregate multiple leading advertising platform SDKs, enabling precise customer targeting and interaction across multiple channels, effortlessly maximizing ad revenue. Today, Plateeads stands as the favored advertising platform for numerous enterprises, thanks to its robustness in business strategy, technological capabilities, product strength, and operations across various dimensions.
Fuel Business by Empowering Traffic and Budget in Tandem
Plateeads, a data-driven programmatic and interactive advertising monetization platform, strongly emphasizes the mutual growth of advertisers and publishers. With a fundamental focus on empowering both enterprises and platforms, Plateeads tailors its product positioning and business layout to meet the needs of both parties.
Plateeads understands its demands for enterprises and is committed to addressing customer acquisition challenges by providing advanced customer interaction and marketing technology. On the global advertising monetization platform provided by Plateeads, enterprises can swiftly match their advertising matrix with the help of high-quality product capabilities covering a wide range of application scenarios. Leveraging Plateeads' aggregation capabilities, businesses can access multiple advertising platforms in one place, eliminating the hassle of individually integrating and debugging with each platform. Through the "one-to-many" approach, Plateeads facilitates multi-channel and multi-format customer acquisition, saving enterprises time and effort. Moreover, by leveraging Plateeads' deep understanding of the local market, enterprises can achieve more efficient interactions with their target and potential customers, ultimately leading to faster monetization.
For third-party advertising platforms, being a single-function platform is like a tiny boat adrift in the vast ocean—difficult to capture enterprises' attention based on their limited capabilities. However, when entering the Plateeads ecosystem, even a single advertising platform gains a distinctive vertical appeal within a rich array of categories. Plateeads can leverage the capabilities of third-party advertising platforms to serve enterprises according to their specific needs. Third-party advertising platforms attract enterprise clients with clearer demands and collaboration intentions. By converging with multiple advertising platforms, Plateeads fosters a new ecosystem that promotes enterprise ad distribution, creating opportunities for its growth and the entire advertising industry.
With the dual traction of advertisers and publishers, Plateeads possesses boundless vitality, allowing its business to flow incessantly in both directions like water.
Highlight Quality and Value with Precise Data and Superior Operations
Behind its remarkable achievements, Plateeads owes much to its experienced teams in business, operations, and technology. With round-the-clock online services, Plateeads customizes solutions tailored to the product needs of enterprises, as seen in the HippoJoy Games. The motto of "delivering the right ads to the right people" enhances the precision of each ad distribution and attracts high-impact traffic, thereby reducing advertising distribution costs for enterprise users.
Driven by precise data and excellent operational capabilities, Plateeads leverages its team's expertise in one-on-one service to reduce budgets and enhance ad value for more clients. Furthermore, Plateeads enables enterprises to successfully ride the wave of digital productivity in their marketing endeavors by harnessing the efficiency of AI and data-driven marketing technology in analysis and insights. Plateeads becomes the preferred platform for an increasing number of enterprise users seeking traffic by further elevating the quality of ad distribution and increasing ad value.
With its focus on technological innovation, superior operational models, and a business layout that caters to both sides of the market, Plateeads has become a prime choice for bridging the gap between traffic and budget in the vast marketplace. Moving forward, Plateeads will continue to invest in impactful technologies, optimize its business model, and strive to positively impact individuals, enterprises, and society worldwide.
Company: TEN THOUSAND HOURS TECH LIMITED
Contact Person: Ivy
Email: ivy@plateeads.com
Website: http://www.plateeads.com/
Telephone: +852 67314189