Hamzeh Najafimehr, an Iranian inventor, won a gold medal in the World and Specialized Inventions Competition in Poland (2023). His invention is a "signature machine"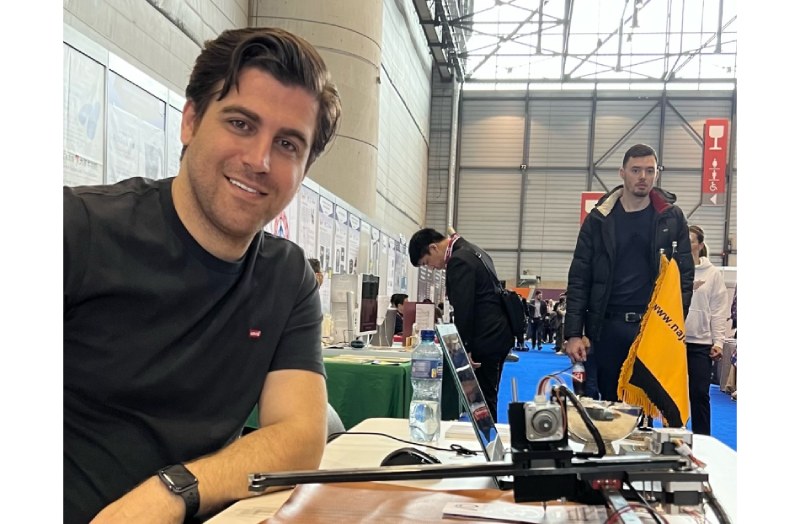 International and Specialized Exhibition of Polish Inventions (IWIS) is held at Warsaw Polytechnic University and under the direct supervision of the Ministry of Science and Higher Education of Poland and with the support of the World Federation of Inventors, scientific and research organizations and centers related to inventors and ministries of science , education and research in more than 25 countries, including France, Germany, Romania, Russia, Croatia, Malaysia, Hungary, Portugal, Holland, Spain, South Korea, Taiwan, etc. annually.
Every year, about 400 inventors from 25 countries of the world attend this international event at the National Polytechnic University of Vashor, and the average number of visitors to this exhibition is about ten thousand, which is about twenty percent of specialized visitors. And the investors are mostly valid factories and production centers in Poland.