Microsoft is launching a Teams product powered by ChatGPT for $7 per month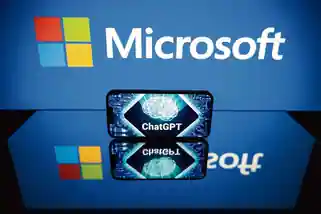 Microsoft is making features that are similar to ChatGPT available in its meeting software, expanding the user base that has made the AI-powered generative text tool the app with the fastest growth rate ever.
The same artificial intelligence that powers ChatGPT was used in the launch of a "more intelligent" premium version of Microsoft Teams, the company's videoconferencing application, on Thursday. Previously performed by employees, the tool can now perform tasks like taking notes and bulleting key takeaways from meetings.
Believing that OpenAI, the AI research company behind ChatGPT, will lead the way in AI breakthroughs that will change the way professionals in a variety of fields work, Microsoft has invested billions of dollars in the company.
OpenAI's GPT-3.5 model, which also powers ChatGPT, powers the note-taking feature.
"Modern tools powered by AI hold the promise to boost individual, team, and organizational-level productivity and fundamentally change how we work," Microsoft wrote in a blog post.
ChatGPT will automatically provide meeting transcripts and summaries, task lists based on discussion, and recaps of meetings held over the platform in Teams. Regardless of whether an individual is present, its "intelligent recap" feature will personalize highlights, suggest tasks, and generate meeting notes for them. Meetings will be divided into sections by AI-generated chapters, similar to presentation slides with dividers.
It will cost $7 per month for a limited time. Microsoft claims that the cost will eventually rise to $10 per user per month.
Meetings can also be translated into a variety of languages in real time using captions for participants who don't speak the language. When a premium subscription is purchased by the meeting organizer, that feature is made available to all participants.
Microsoft is selling the cutting-edge technology as a way for businesses to save money and increase employee productivity.
Additionally, Microsoft announced that its sales app, Viva Sales, will incorporate new generative AI features. Microsoft stated that OpenAI's GPT-3.5 will generate email responses for customers of businesses in order to "give sellers a head start to keep the conversation moving to deal close."
As it demonstrates its ability to write coherent text based on virtually any prompt, questions are being raised about the jobs that ChatGPT could replace. It is used by real estate professionals to write listing descriptions, and business executives use it to do research and find biases in their thinking and approaches to a variety of problems. The AI-bot has even written legislation and passed a law school exam.